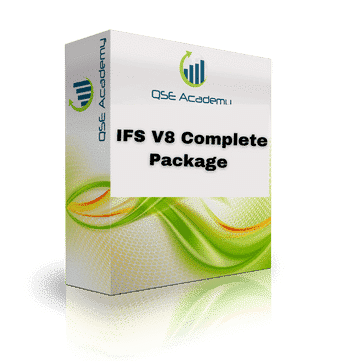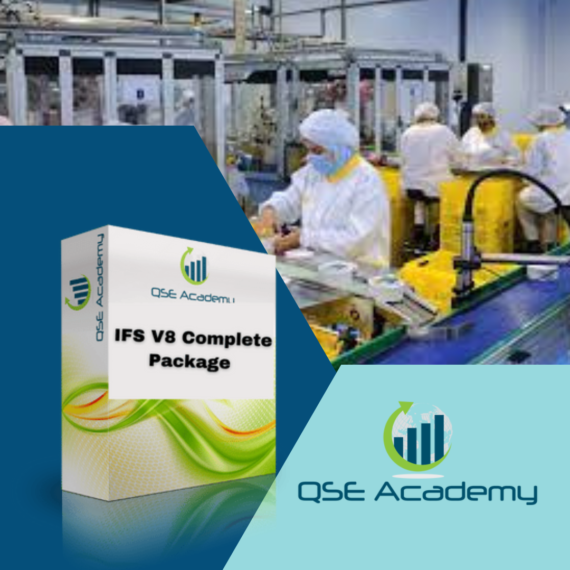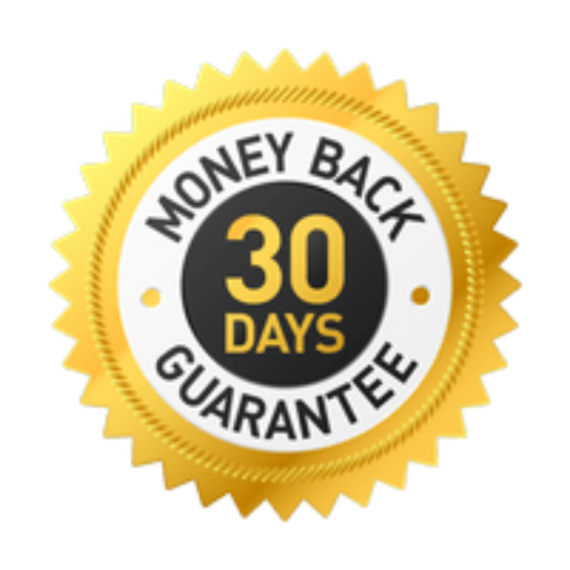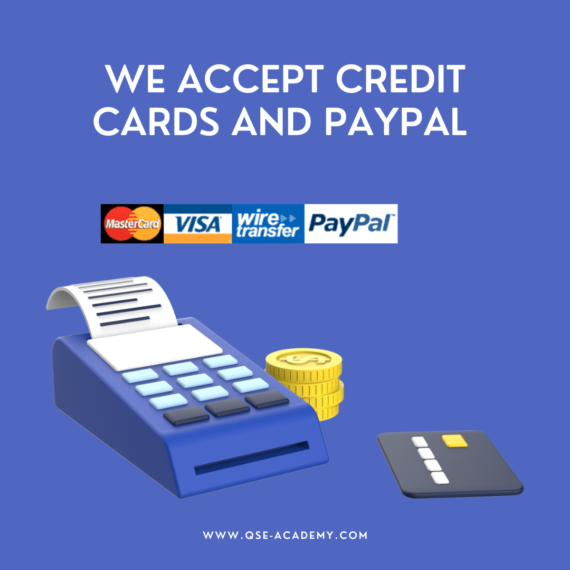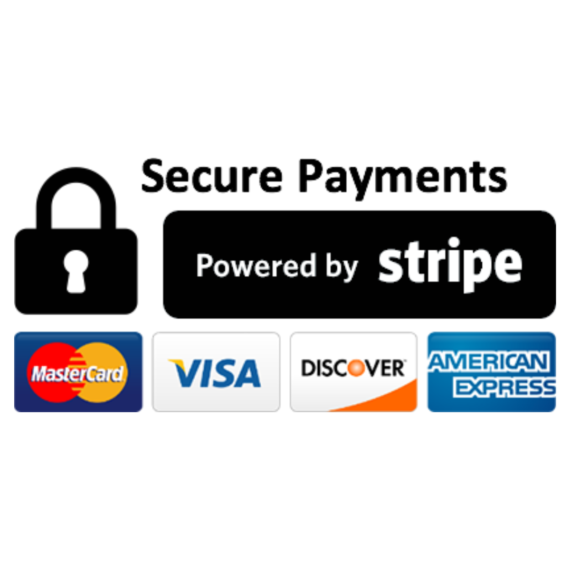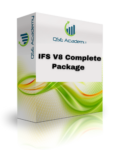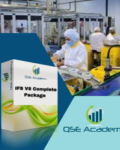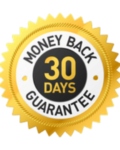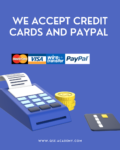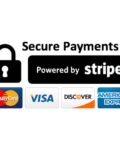 IFS V8 Complete Package
Enhances safety and compliance while minimizing risks associated with food safety issues.
Gives customers confidence in the safety and quality of products through certification of standards.
??All the necessary documents for certification.
?? 30-day money-back guarantee.
?? Immediate download
?? 24/7 Apoio Service
?? Document types included: Docx, PPT, Excel, PDF
The IFS V8 Package provides a comprehensive set of documents, materials, and processes to help organizations meet international standards for food safety and quality. This package is designed for those responsible for implementing an IFS V8 system such as quality managers, internal and external auditors, consultants, and industry professionals. It includes quality manuals, procedures, forms, checklists, work instructions, and training materials tailored specifically for your business.
Ao utilizar este pacote, pode melhorar a eficiência em toda a sua organização ao mesmo tempo que reduz o risco de contaminação ou outros problemas de saúde devido à melhoria dos processos.
This will help ensure customer confidence in your food safety practices and set you up for long-term success as an IFS-certified company.
The anticipated outcomes of using this package are increased customer confidence due to a certified system that meets international standards for food safety, reduced risk of contamination or other health issues through improved processes, improved efficiency and effectiveness throughout the organization, better customer relations by having an IFS V8 system in place, and improved performance of your food safety system over time.
A nossa equipa de peritos está disponível para fornecer apoio personalizado e formação para assegurar que a sua organização cumpre todos os requisitos necessários. Comece hoje mesmo a certificar-se de que o seu sistema de segurança alimentar está à altura dos mais altos padrões. Ao investir neste pacote, está a preparar-se para o sucesso a longo prazo e o reconhecimento da indústria.
?Os resultados previstos da utilização do Pacote IFS V8
Outcomes are numerous and can lead to increased success for organizations in the long run. Firstly, having a certified system that meets international standards for food safety will result in improved customer confidence from both suppliers and customers due to their certainty of the organization's commitment to high standards for food safety.
Isto também ajudará nas relações com os clientes, pois mostra que a empresa está a tomar medidas proactivas para assegurar que o seu controlo de qualidade está ao nível do par.
Additionally, implementing an IFS V8 system can reduce the risk of contamination or other health issues through improved processes, which will greatly decrease business costs associated with product recalls and legal fees due to negligence.
Furthermore, there will be improved efficiency and effectiveness throughout an organization by streamlining processes and ensuring that everyone involved is on the same page when it comes to meeting quality requirements.
Além disso, ter um sistema IFS em funcionamento dá às organizações acesso à nossa equipa de peritos que podem fornecer apoio e formação personalizados.
Isto significa que todo o pessoal tem um conhecimento profundo de como funciona o IFS e como deve agir de modo a garantir a segurança alimentar, bem como a implementação adequada do sistema. Finalmente, o investimento neste pacote cria empresas para o sucesso ao longo do tempo, uma vez que o seu desempenho em relação aos sistemas de segurança alimentar melhorará significativamente graças ao reconhecimento que recebem tanto dos clientes como das partes interessadas.
?A quem se destina este Pacote:
The IFS V8 Package is a must-have for any organization looking to ensure its food safety systems meet international standards. This package is designed for all those involved in the production, supply, and handling of food products, from farmers to retailers and beyond. It is especially suited for companies who are looking to gain certification from the International Featured Standards (IFS) as it contains all the necessary documents, materials, and processes needed to construct an effective IFS V8 system.
FAQs
Quantos utilizadores podem aceder a este pacote?
Este pacote pode ser utilizado por todas as pessoas que trabalham na mesma empresa, independentemente da sua posição ou departamento. Fornece um conjunto abrangente de soluções para ajudar a racionalizar processos e procedimentos, ao mesmo tempo que aumenta a produtividade e eficiência. Com este pacote, até 50 utilizadores podem trabalhar em conjunto em tempo real, permitindo-lhes partilhar dados importantes de forma rápida e eficiente.
Existe uma versão do pacote disponível em qualquer outra língua?
Yes, there are versions of the package available in several other languages. In addition to Italian, German, Portuguese, Swedish, and Japanese, Chinese is also offered. For those looking to use the package in a language other than English, this gives them a great option. If you have any queries, please contact us on the chat or send an email to support@qse-academy.com
Is there a money-back guarantee if I'm unhappy with the service?
Se não estiver completamente satisfeito com o produto ou o serviço fornecido, oferecemos-lhe um 30 dias de garantia de devolução do dinheiro! Oferecemos uma opção segura e sem riscos para que se possa sentir confiante na sua decisão de utilizar o nosso serviço. Compreendemos que por vezes as coisas não funcionam como planeado e por isso queremos dar-lhe a oportunidade de um reembolso.
Que opções de pagamento estão disponíveis para mim?
Existem várias opções de pagamento à sua disposição. Pode optar por pagar por crédito cartão, débito cartãoou PayPal. Oferecemos também um conveniente plano de layaway para aqueles que gostariam de pagar pela sua compra ao longo do tempo. Se tiver alguma dúvida sobre as nossas opções de pagamento, não hesite em contactar-nos.
Quando encomendar, quanto tempo demoro a receber o pacote completo de documentos ?
A sua compra irá levá-lo directamente para a página de download e um link para obter o seu ficheiro é imediatamente enviado para a sua caixa de entrada. Os documentos são fornecidos numa pasta .zip segura e segura que precisa de ser extraída. Em caso de qualquer dificuldade com o descarregamento, por favor contacte support@qse-academy.com - a nossa equipa terá todo o prazer em ajudar!
Peritos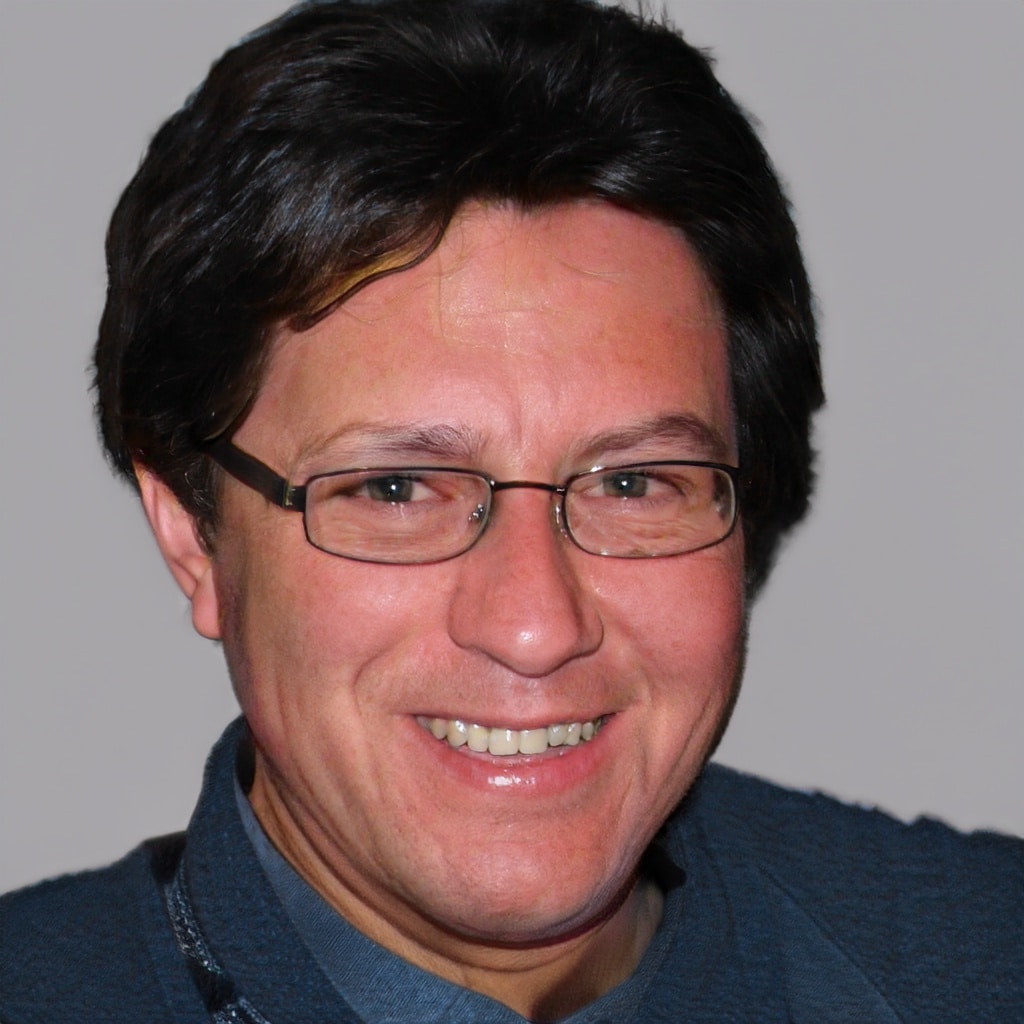 ?Olá, pessoas fantásticas!
Introducing Robert M., the expert leader behind our success in food safety standards. With decades of experience in HACCP, FSSC 22000, IFS, and BRC, Robert is a well-respected authority in the field. His impressive track record spans across multiple industries, having worked with an array of Fortune 500 companies as well as small businesses. As a highly experienced consultant, he has provided invaluable advice to countless organizations looking to implement or maintain their own food safety systems. Robert?s immense knowledge and expertise make him a go-to resource for all things related to food safety standards such as HACCP, FSSC 22000, IFS, and BRC.
What truly sets Robert apart from other professionals is his commitment to staying up-to-date with the latest developments in the industry. He is constantly researching new trends and techniques and finding ways to incorporate them into his existing advice and consulting services. In addition, he takes great care in providing personalized solutions according to each client?s unique needs and requirements. His ability to understand their particular context makes his solutions highly effective and efficient when it comes time to implement them into practice.
Above all else, Robert strives to help each organization reach its goals by providing the best quality advice based on years of experience in the industry. He works closely with clients throughout each step of the process ? from design to implementation ? ensuring that they get maximum value out of their investments at every turn. Whether you?re just starting out or have been dealing with food safety standards for a while now, Robert?s wealth of knowledge can be counted on to give you invaluable insight into achieving success.
?Are you interested in getting in touch with Robert?
We?d love to discuss how we can help. Please feel free to reach out via email at support@qse-academy.com e teremos todo o prazer em responder a quaisquer perguntas que possa ter. Pode também tirar partido do nosso apoio de chat 24/7, se necessário. Estamos ansiosos por trabalhar consigo!
? Quick links
Sobre nós: https://www.qse-academy.com/about-us
Contacte-nos: https://www.qse-academy.com/contact-us
Youtube: https://www.youtube.com/channel/UC_KlYmnVuAFDrJzmGxdNp1g
Facebook: https://www.facebook.com/QSEAcademy
Reservar uma Consulta Gratuita: https://www.qse-academy.com/live-iso-consultation
Thank you for your interest in QSE Academy and its services! We look forward to hearing from you soon! Please don't hesitate to reach out if you have any other questions or inquiries ? we are here to help!
Documentos
? This package provides you with the following features:
Access on a laptop, desktop, and mobile
? Este pacote inclui
Manuals:
IFS v8 Food Safety Management System Manual

IFS v8 Food Defense and Food Fraud Manual

IFS v8 HACCP Plan Manual
Procedimentos:
Raw Material Control Procedure

Allergen Management Procedure

Product Identification and Traceability Procedure

Cleaning and Sanitation Procedure

Pest Control Procedure

Waste Management Procedure

Corrective and Preventive Action Procedure

Calibration and Verification Procedure

Training and Competency Procedure

Document Control Procedure

Equipment Maintenance Procedure

Internal Audit Procedure

Supplier Approval and Monitoring Procedure
Records and Forms:
Incoming Inspection Record

Allergen Control Log

Traceability Record

Cleaning and Sanitation Checklist

Pest Control Log

Waste Disposal Record

Corrective Action Request Form

Preventive Action Request Form

Calibration and Verification Record

Training Record

Document Revision History Form

Equipment Maintenance Log

Internal Audit Report

Supplier Evaluation Form
SOPs:
SOP for Receiving and Storage

SOP for Production and Process Control

SOP for Packaging and Labeling

SOP for Shipping and Distribution

SOP for Personnel Hygiene and GMPs

SOP for Laboratory Testing and Analysis

SOP for Emergency Preparedness and Response

SOP for Recall and Crisis Management

SOP for Complaint Handling and Customer Feedback

SOP for Validation and Verification Activities