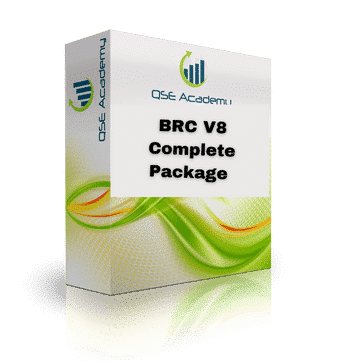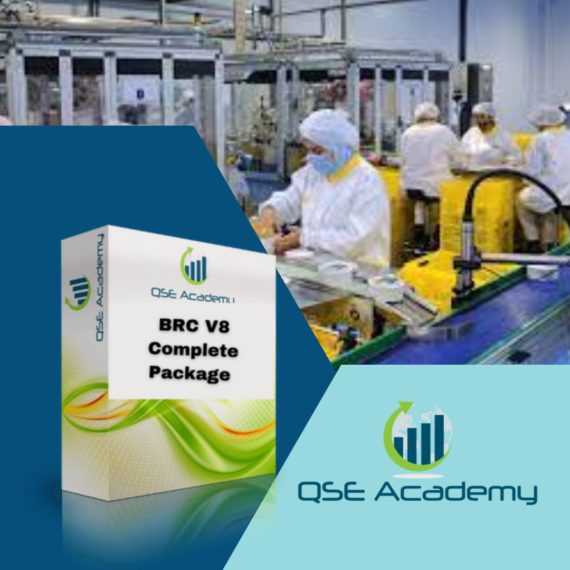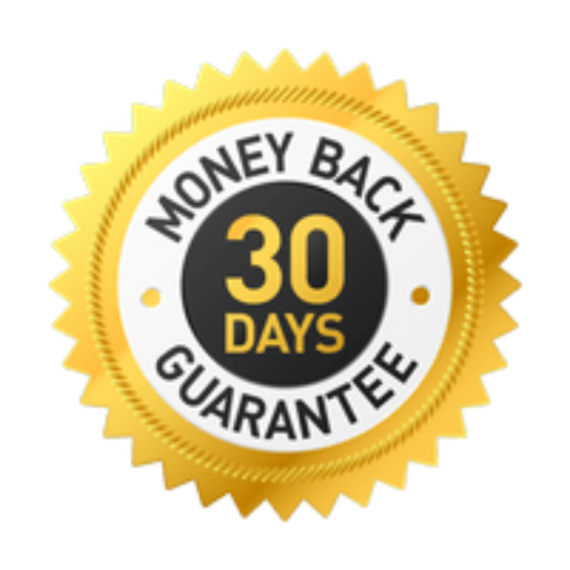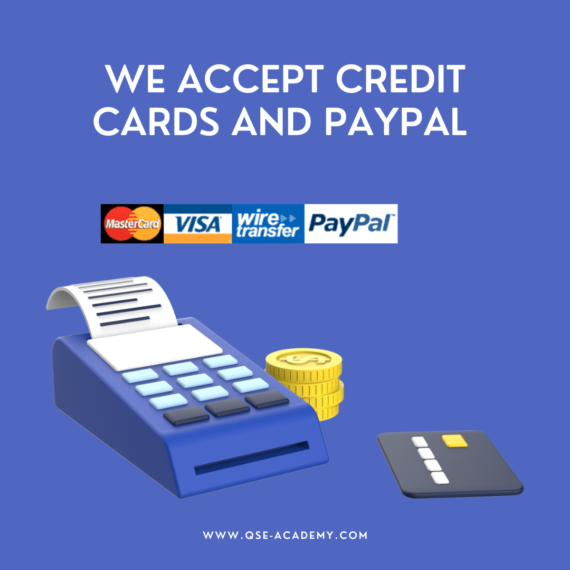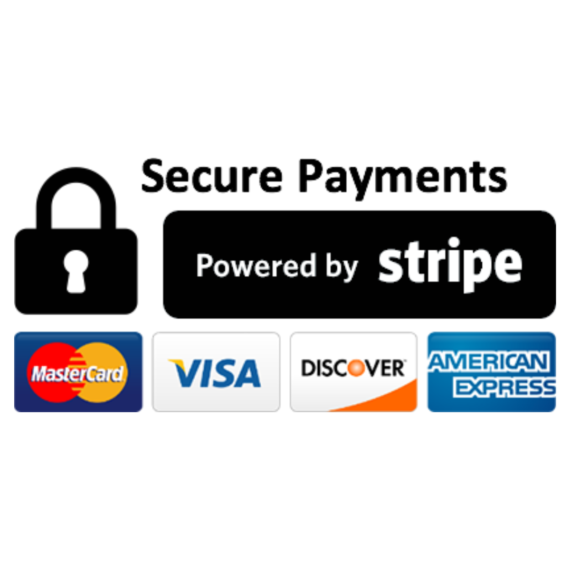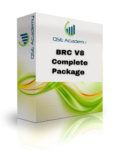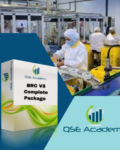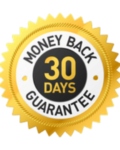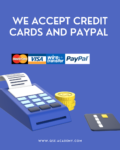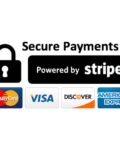 BRC V9 Package
$689-$689
Comply with the latest global certification standard, BRC V8.
Provide assurance for the safety, quality, and legality of your products, services, and processes.
Demonstrate your commitment to excellence by following the requirements for BRC V8.
➡️All the necessary documents for certification.
➡️ 30-day money-back guarantee.
➡️ Immediate download
➡️ 24/7 Apoio Service
➡️ Document types included: Docx, PPT, Excel, PDF
The BRC V9 Documents Package is designed to help organizations meet the requirements of the British Retail Consortium (BRC) Global Standard for Food and Packaging Materials. The standard is widely recognized by major supermarkets, food retailers, and other international markets, giving companies access to global markets. This package contains a comprehensive set of documents that provide guidance on meeting the requirements of the standard. It includes a quality manual, procedures, checklists, forms, and templates which have been designed to help you document your processes and monitor compliance. The documents are easy-to-follow and customizable, making them suitable for any business size or type.
The BRC V9 Documents Package is an invaluable resource for organizations striving to adhere to the British Retail Consortium (BRC) Global Standard for Food and Packaging Materials. With this standard's recognition by leading supermarkets, food retailers, and international markets, companies that successfully implement the BRC V9 standard gain access to a global market, expanding their business opportunities.
This all-inclusive package comprises an extensive set of documents that provide guidance on how to comply with the standard's requirements. The documentation includes a quality manual, detailed procedures, checklists, forms, and customizable templates designed to help you thoroughly document your processes and monitor compliance.
The quality manual serves as the foundation for your BRC V9 compliance efforts. It outlines your organization's commitment to food safety, quality, and regulatory compliance, providing a clear roadmap for implementing the standard. The manual also describes the roles and responsibilities of various personnel, ensuring that everyone in the organization understands their part in maintaining high food safety and quality standards.
Procedures are the backbone of any effective food safety management system. This package contains procedures covering all aspects of the BRC V9 standard, from hazard analysis and risk assessment to supplier management and product recall processes. These procedures help your organization establish and maintain a robust food safety and quality management system that meets the requirements of the BRC V9 standard.
Checklists are essential tools for ensuring that all necessary steps are taken during the implementation and ongoing maintenance of the BRC V9 standard. The package includes checklists for internal audits, management reviews, and other essential activities that help you identify gaps and areas for improvement, fostering a continuous improvement culture within your organization.
Forms and templates provided in the package are designed to streamline the documentation process, making it easy for your organization to demonstrate compliance with the BRC V9 standard. These customizable documents cover various topics such as process control, product specifications, and corrective actions, enabling you to adapt them to your specific needs and requirements.
The BRC V9 Documents Package is easy-to-follow and adaptable, ensuring that organizations of any size or type can successfully implement the BRC V9 standard. The comprehensive set of documents simplifies the process of achieving compliance with the standard, allowing your organization to focus on maintaining the highest levels of food safety and quality. By implementing the BRC V9 standard, your organization can confidently showcase its commitment to food safety, quality, and regulatory compliance, gaining a competitive edge in the global market.
In summary, the BRC V9 Documents Package is a must-have resource for any organization looking to achieve compliance with the BRC Global Standard for Food and Packaging Materials. With its extensive documentation, customizable templates, and user-friendly format, this package will guide you through the process of implementing and maintaining a robust food safety management system that meets the BRC V9 standard requirements, opening doors to global markets and enhancing your organization's reputation for food safety and quality excellence.
👉

Este pacote irá ajudá-lo:
Assegurar compliance with BRC packaging standards
Prepare for regular audits conducted by certification bodies
Create an effective system to track product safety and quality
Develop reliable documentation that meets the necessary requirements
Provide clear guidance to personnel on how to demonstrate compliance
Reduce operational costs associated with non-compliance
👉

A quem se destina este Pacote:
The BRC V9 Documents Package is designed for:
Packaging manufacturers and suppliers need to demonstrate compliance with the BRC Global Standard for Packaging and Food.
Business owners who want to ensure their products meet quality standards required by major supermarkets, food retailers, and international markets.
Auditors and consultants who specialize in helping organizations develop effective systems of packaging and product safety management.
Quality assurance personnel responsible for implementing a system that meets regulatory requirements.
👉

Quais são os resultados previstos?
Gain a comprehensive understanding of the BRC Global Standard
Develop an effective tracking system to monitor product safety and quality

Create reliable documentation tailored specifically to your organization's needs

Ensure compliance with all relevant packaging regulations
Minimize the risk of non-compliance associated costs and penalties
Improve business reputation and access to global markets.
| | |
| --- | --- |
| Idioma | English, Italian, German, Swedish, Portuguese, Chinese, Japanese |
FAQs
Quantos utilizadores podem aceder a este pacote?
Este pacote pode ser utilizado por todas as pessoas que trabalham na mesma empresa, independentemente da sua posição ou departamento. Fornece um conjunto abrangente de soluções para ajudar a racionalizar processos e procedimentos, ao mesmo tempo que aumenta a produtividade e eficiência. Com este pacote, até 50 utilizadores podem trabalhar em conjunto em tempo real, permitindo-lhes partilhar dados importantes de forma rápida e eficiente.
Existe uma versão do pacote disponível em qualquer outra língua?
Yes, there are versions of the package available in several other languages. In addition to Italian, German, Portuguese, Swedish, and Japanese, Chinese is also offered. For those looking to use the package in a language other than English, this gives them a great option. If you have any queries, please contact us on the chat or send an email to support@qse-academy.com
Existe uma garantia de devolução do dinheiro se eu estiver insatisfeito com o serviço?
Se não estiver completamente satisfeito com o produto ou o serviço fornecido, oferecemos-lhe um 30 dias de garantia de devolução do dinheiro! Oferecemos uma opção segura e sem riscos para que se possa sentir confiante na sua decisão de utilizar o nosso serviço. Compreendemos que por vezes as coisas não funcionam como planeado e por isso queremos dar-lhe a oportunidade de um reembolso.
Que opções de pagamento estão disponíveis para mim?
Existem várias opções de pagamento à sua disposição. Pode optar por pagar por crédito cartão, débito cartãoou PayPal. Oferecemos também um conveniente plano de layaway para aqueles que gostariam de pagar pela sua compra ao longo do tempo. Se tiver alguma dúvida sobre as nossas opções de pagamento, não hesite em contactar-nos.
Quando encomendar, quanto tempo demoro a receber o pacote completo de documentos ?
A sua compra irá levá-lo directamente para a página de download e um link para obter o seu ficheiro é imediatamente enviado para a sua caixa de entrada. Os documentos são fornecidos numa pasta .zip segura e segura que precisa de ser extraída. Em caso de qualquer dificuldade com o descarregamento, por favor contacte support@qse-academy.com - a nossa equipa terá todo o prazer em ajudar!
Documentos
👉 Este pacote fornece-lhe as seguintes características:
Access on laptop, desktop, ou mobile
👉 Este pacote inclui
Procedimentos:

Quality Management System Procedure

Management Responsibility Procedure

Food Safety Plan Procedure (HACCP)

Hazard Analysis Procedure

Food Defense Plan Procedure

Food Fraud Mitigation Procedure

Allergen Management Procedure

Product Development Procedure

Supplier Approval and Monitoring Procedure

Internal Audit Procedure

Non-Conforming Product Procedure

Corrective and Preventive Action Procedure

Control of Documents and Records Procedure

Training and Competence Procedure

Traceability Procedure

Validation and Verification Procedure

Complaint Handling Procedure

Product Recall Procedure

Product Withdrawal Procedure

Incident Management Procedure

Calibration and Maintenance Procedure

Pest Control Procedure

Hygiene and Cleaning Procedure

Environmental Monitoring Procedure

Waste Management Procedure

Storage and Distribution Procedure

Labeling and Packaging Procedure

Equipment and Utensil Management Procedure

Records and Forms:

HACCP Team Meeting Record

Hazard Analysis Worksheet

CCP Decision Tree Worksheet

HACCP Plan Summary

Food Defense Assessment Form

Food Fraud Vulnerability Assessment Form

Allergen Risk Assessment Form

Supplier Evaluation and Approval Form

Calendário da Auditoria Interna

Internal Audit Report

Non-Conformance Report

Corrective Action Request

Training Record

Traceability Test Record

Validation and Verification Record

Customer Complaint Log

Product Recall Log

Incident Report

Calibration Record

Maintenance Log

Pest Control Inspection Report

Cleaning Schedule and Record

Environmental Monitoring Record

Waste Disposal Record

Storage and Distribution Record

Label Approval Form

Equipment and Utensil Log

Manual:

BRC V9 Quality and Food Safety Management System Manual


Others:

Site Map and Process Flow Diagrams

Organizational Chart

Job Descriptions

BRC V9 Gap Analysis Tool

Risk Assessment
      SOPs:
SOP for Raw Material Receiving

SOP for Storage of Raw Materials

SOP for Handling and Storage of Packaging Materials

SOP for Pre-Operational Inspection and Cleaning

SOP for Personal Hygiene and GMPs

SOP for Hand Washing and Sanitizing

SOP for Temperature Control and Monitoring

SOP for Product Inspection and Testing

SOP for In-Process Quality Control

SOP for Finished Product Release

SOP for Cleaning and Sanitizing Equipment

SOP for Allergen Control and Cross-Contact Prevention

SOP for Foreign Material Control

SOP for Product Identification and Traceability

SOP for Glass and Brittle Plastic Control

SOP for Maintenance and Repair

SOP for Pest Management

SOP for Water Quality Monitoring and Control

SOP for Air Quality Monitoring and Control

SOP for Waste Handling and Disposal

SOP for Emergency Procedures

SOP for Shipping and Receiving
Peritos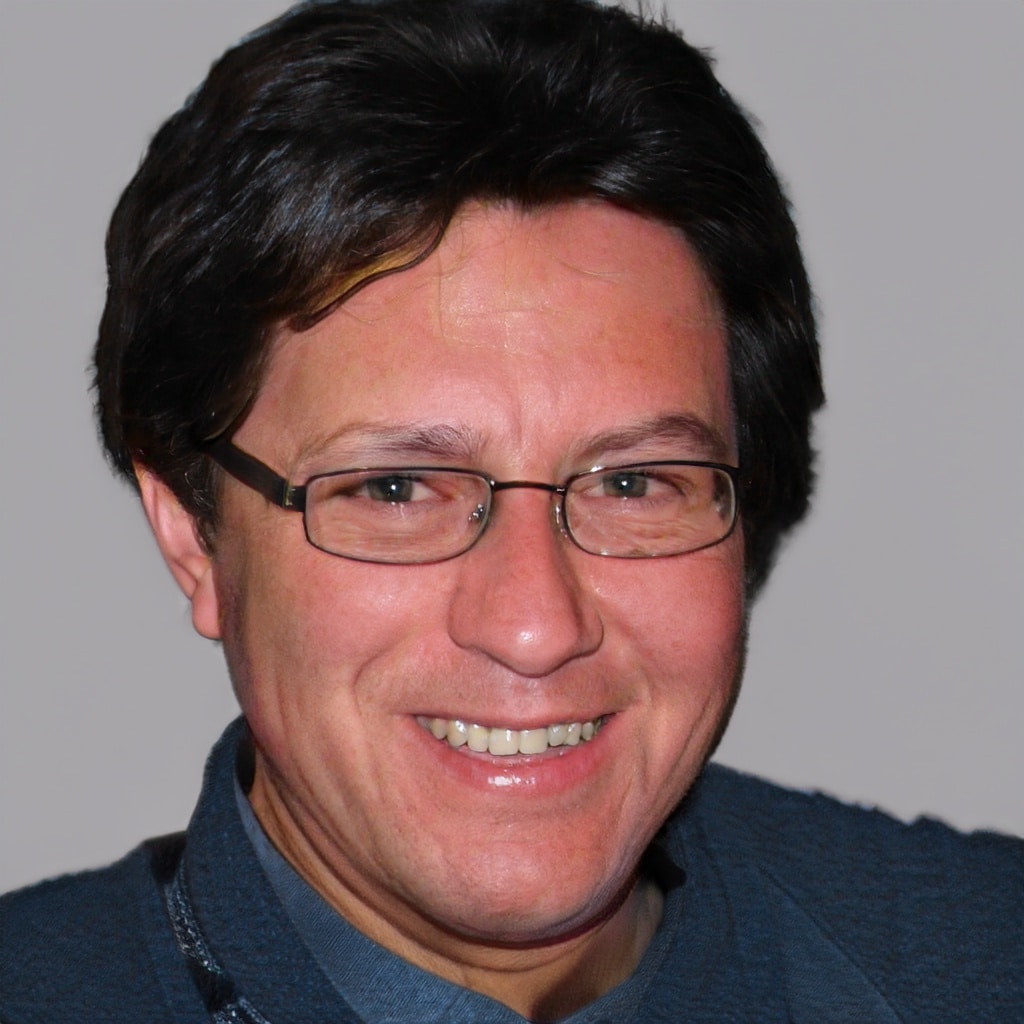 👉Olá, pessoas fantásticas!
Apresentamos Robert M., o líder especialista por detrás do nosso sucesso nas normas de segurança alimentar. Com décadas de experiência em HACCP, FSSC 22000, IFS, e BRC, Robert é uma autoridade muito respeitada na matéria. O seu impressionante historial abrange várias indústrias, tendo trabalhado com uma série de empresas da Fortune 500, bem como com pequenas empresas. Como consultor altamente experiente, tem fornecido conselhos inestimáveis a inúmeras organizações que procuram implementar ou manter os seus próprios sistemas de segurança alimentar. Os imensos conhecimentos e perícia de Robert fazem dele um recurso para todas as coisas relacionadas com as normas de segurança alimentar, tais como HACCP, FSSC 22000, IFS, e BRC.
O que verdadeiramente distingue Robert de outros profissionais é o seu compromisso de se manter actualizado com os últimos desenvolvimentos no sector. Está constantemente a pesquisar novas tendências e técnicas e a encontrar formas de as incorporar nos seus serviços de aconselhamento e consultoria existentes. Além disso, tem o maior cuidado em fornecer soluções personalizadas de acordo com as necessidades e exigências únicas de cada cliente. A sua capacidade de compreender o seu contexto particular torna as suas soluções altamente eficazes e eficientes quando chega a altura de as implementar na prática.
Acima de tudo, Robert esforça-se por ajudar cada organização a alcançar os seus objectivos, fornecendo o melhor aconselhamento de qualidade com base em anos de experiência no sector. Ele trabalha de perto com os clientes ao longo de cada etapa do processo - desde a concepção até à implementação - assegurando que estes obtenham o máximo valor dos seus investimentos em cada volta. Quer esteja apenas a começar ou já há algum tempo a lidar com normas de segurança alimentar, a riqueza de conhecimentos de Robert pode ser contada para lhe dar uma visão inestimável para alcançar o sucesso.
👉Are estás interessado em entrar em contacto com Robert?
Gostaríamos muito de discutir como podemos ajudar. Por favor, sinta-se à vontade para contactar através de e-mail em support@qse-academy.com e teremos todo o prazer em responder a quaisquer perguntas que possa ter. Pode também tirar partido do nosso apoio de chat 24/7, se necessário. Estamos ansiosos por trabalhar consigo!
👉 Ligações rápidas
Sobre nós: https://www.qse-academy.com/about-us
Contacte-nos: https://www.qse-academy.com/contact-us
Youtube: https://www.youtube.com/channel/UC_KlYmnVuAFDrJzmGxdNp1g
Facebook: https://www.facebook.com/QSEAcademy
Reservar uma Consulta Gratuita: https://www.qse-academy.com/live-iso-consultation
Obrigado pelo seu interesse na Academia QSE e nos seus serviços! Aguardamos o seu contacto em breve! Não hesite em contactar-nos se tiver quaisquer outras perguntas ou perguntas - estamos aqui para o ajudar!