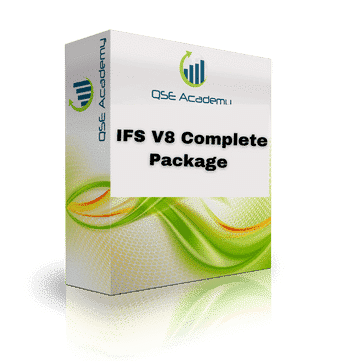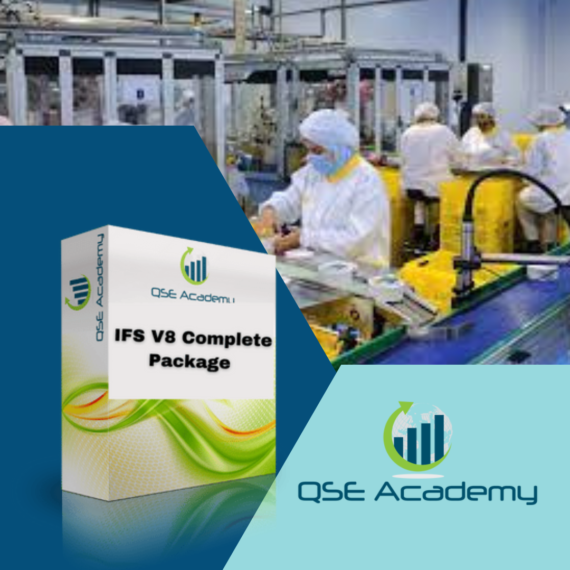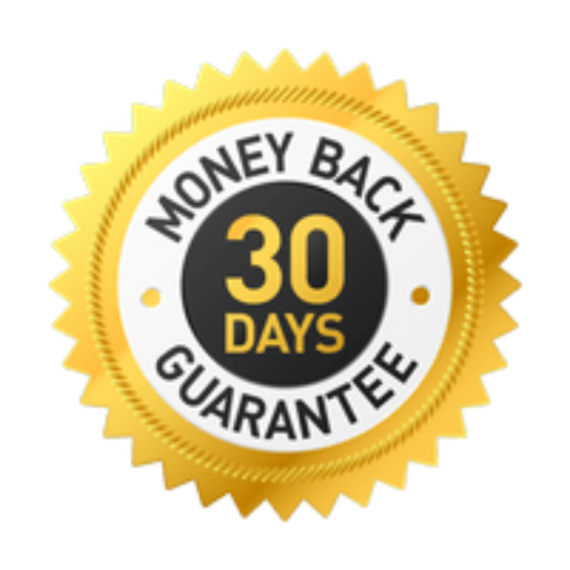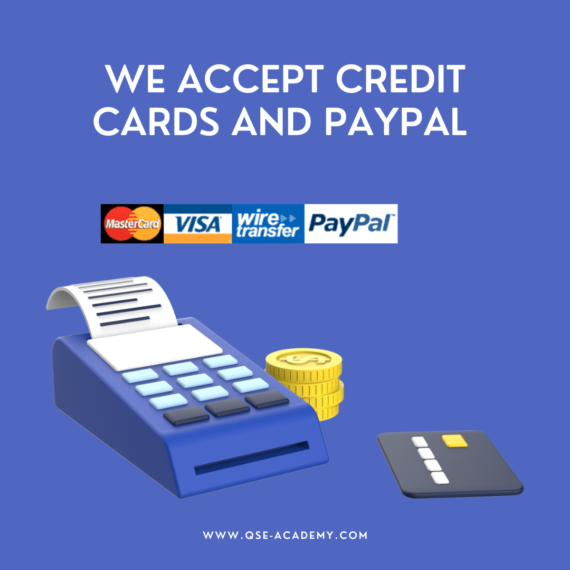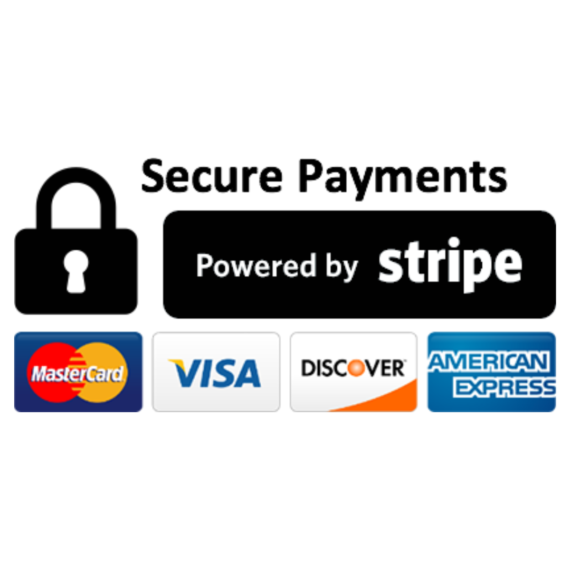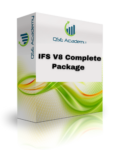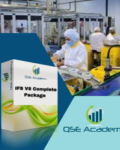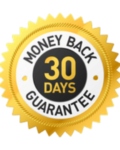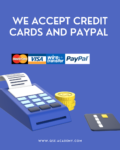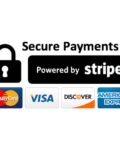 IFS V8 Complete Package
Enhances safety and compliance while minimizing risks associated with food safety issues.
Gives customers confidence in the safety and quality of products through certification of standards.
??All the necessary documents for certification.
?? 30-day money-back guarantee.
?? Immediate download
?? 24/7 Stöd Service
?? Document types included: Docx, PPT, Excel, PDF
The IFS V8 Package provides a comprehensive set of documents, materials, and processes to help organizations meet international standards for food safety and quality. This package is designed for those responsible for implementing an IFS V8 system such as quality managers, internal and external auditors, consultants, and industry professionals. It includes quality manuals, procedures, forms, checklists, work instructions, and training materials tailored specifically for your business.
Genom att använda det här paketet kan du förbättra effektiviteten i hela din organisation samtidigt som du minskar risken för kontaminering eller andra hälsoproblem på grund av förbättrade processer.
This will help ensure customer confidence in your food safety practices and set you up for long-term success as an IFS-certified company.
The anticipated outcomes of using this package are increased customer confidence due to a certified system that meets international standards for food safety, reduced risk of contamination or other health issues through improved processes, improved efficiency and effectiveness throughout the organization, better customer relations by having an IFS V8 system in place, and improved performance of your food safety system over time.
Vårt expertteam är tillgängligt för att ge personlig support och utbildning för att se till att din organisation uppfyller alla nödvändiga krav. Kom igång idag för att se till att ditt livsmedelssäkerhetssystem uppfyller de högsta kraven. Genom att investera i det här paketet bäddar du för långsiktig framgång och branschens erkännande.
?Förväntade resultat av att använda IFS V8-paketet
Outcomes are numerous and can lead to increased success for organizations in the long run. Firstly, having a certified system that meets international standards for food safety will result in improved customer confidence from both suppliers and customers due to their certainty of the organization's commitment to high standards for food safety.
Detta kommer också att hjälpa till med kundrelationerna eftersom det visar att företaget vidtar proaktiva åtgärder för att säkerställa att kvalitetskontrollen håller måttet.
Additionally, implementing an IFS V8 system can reduce the risk of contamination or other health issues through improved processes, which will greatly decrease business costs associated with product recalls and legal fees due to negligence.
Furthermore, there will be improved efficiency and effectiveness throughout an organization by streamlining processes and ensuring that everyone involved is on the same page when it comes to meeting quality requirements.
Dessutom ger ett IFS-system organisationer tillgång till vårt expertteam som kan ge personlig support och utbildning.
Detta innebär att all personal har en grundlig förståelse för hur IFS fungerar och hur de ska agera för att garantera livsmedelssäkerheten och ett korrekt genomförande av systemet. Slutligen, genom att investera i det här paketet kan företagen skapa förutsättningar för framgång med tiden, eftersom deras prestationer när det gäller livsmedelssäkerhetssystem kommer att förbättras avsevärt tack vare det erkännande de får från kunder och intressenter.
?Vem det här paketet är till för:
The IFS V8 Package is a must-have for any organization looking to ensure its food safety systems meet international standards. This package is designed for all those involved in the production, supply, and handling of food products, from farmers to retailers and beyond. It is especially suited for companies who are looking to gain certification from the International Featured Standards (IFS) as it contains all the necessary documents, materials, and processes needed to construct an effective IFS V8 system.
Vanliga frågor
Hur många användare kan få tillgång till paketet?
Paketet kan användas av alla som arbetar på samma företag, oavsett position eller avdelning. Det erbjuder en omfattande uppsättning lösningar för att hjälpa till att effektivisera processer och förfaranden och samtidigt öka produktiviteten och effektiviteten. Med det här paketet kan upp till 50 användare arbeta tillsammans i realtid, så att de snabbt och effektivt kan dela viktiga data.
Finns det en version av paketet på andra språk?
Yes, there are versions of the package available in several other languages. In addition to Italian, German, Portuguese, Swedish, and Japanese, Chinese is also offered. For those looking to use the package in a language other than English, this gives them a great option. If you have any queries, please contact us on the chat or send an email to support@qse-academy.com
Is there a money-back guarantee if I'm unhappy with the service?
Om du inte är helt nöjd med produkten eller tjänsten erbjuder vi dig en 30-dagars pengarna-tillbaka-garanti! Vi erbjuder ett säkert och riskfritt alternativ så att du kan känna dig trygg i ditt beslut att använda vår tjänst. Vi förstår att saker och ting ibland inte fungerar som planerat och därför vill vi ge dig möjlighet till återbetalning.
Vilka betalningsalternativ är tillgängliga för mig?
Det finns flera betalningsalternativ. Du kan välja att betala med kredit kort, debitering kort, eller PayPal. Vi erbjuder också en bekväm layaway-plan för dem som vill betala för sitt köp över tid. Om du har några frågor om våra betalningsalternativ är du välkommen att kontakta oss.
När jag beställer, hur lång tid tar det innan jag får hela dokumentpaketet?
När du köper kommer du direkt till nedladdningssidan och en länk för att hämta filen skickas direkt till din inkorg. Dokumenten tillhandahålls i en säker .zip-mapp som behöver extraheras. Om du har problem med nedladdningen kan du kontakta oss på följande adress support@qse-academy.com - vårt team hjälper dig mer än gärna!
Experter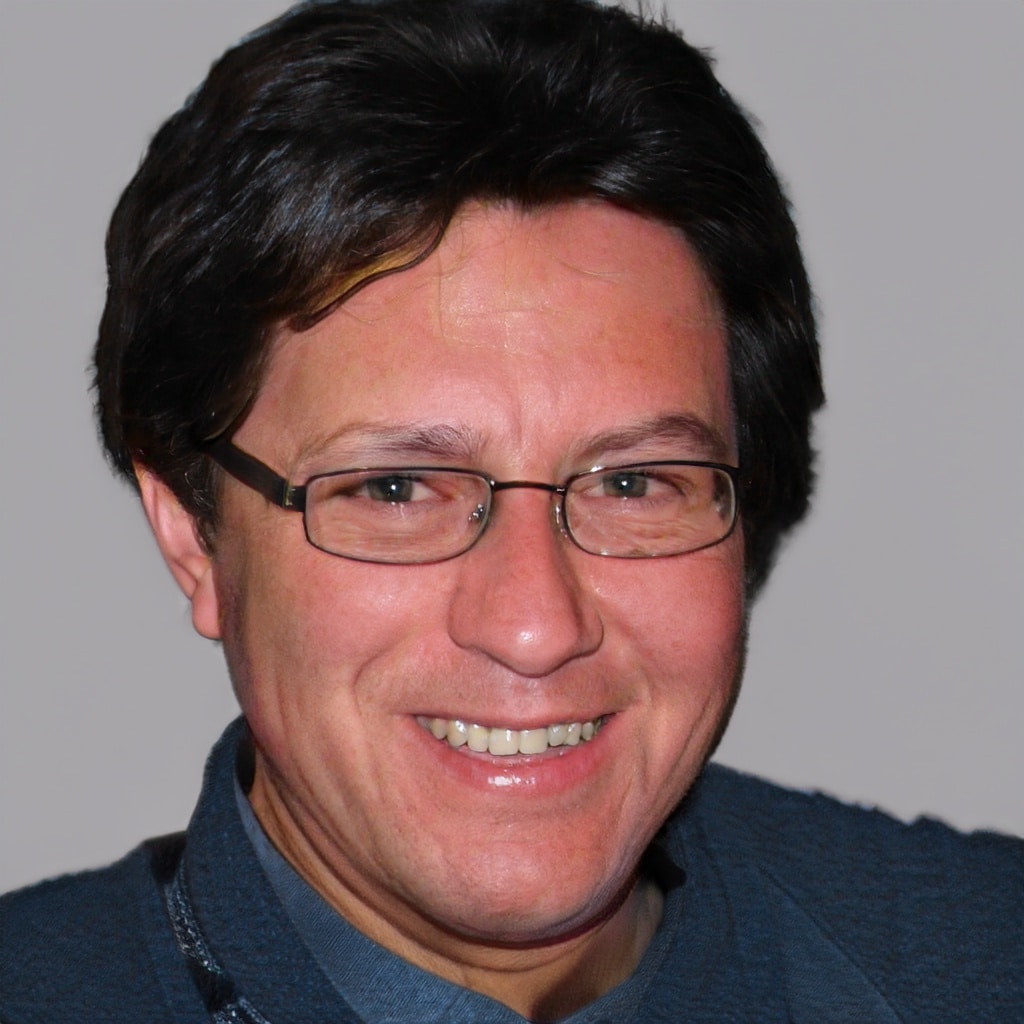 ?Hej, fantastiska människor!
Introducing Robert M., the expert leader behind our success in food safety standards. With decades of experience in HACCP, FSSC 22000, IFS, and BRC, Robert is a well-respected authority in the field. His impressive track record spans across multiple industries, having worked with an array of Fortune 500 companies as well as small businesses. As a highly experienced consultant, he has provided invaluable advice to countless organizations looking to implement or maintain their own food safety systems. Robert?s immense knowledge and expertise make him a go-to resource for all things related to food safety standards such as HACCP, FSSC 22000, IFS, and BRC.
What truly sets Robert apart from other professionals is his commitment to staying up-to-date with the latest developments in the industry. He is constantly researching new trends and techniques and finding ways to incorporate them into his existing advice and consulting services. In addition, he takes great care in providing personalized solutions according to each client?s unique needs and requirements. His ability to understand their particular context makes his solutions highly effective and efficient when it comes time to implement them into practice.
Above all else, Robert strives to help each organization reach its goals by providing the best quality advice based on years of experience in the industry. He works closely with clients throughout each step of the process ? from design to implementation ? ensuring that they get maximum value out of their investments at every turn. Whether you?re just starting out or have been dealing with food safety standards for a while now, Robert?s wealth of knowledge can be counted on to give you invaluable insight into achieving success.
?Are you interested in getting in touch with Robert?
We?d love to discuss how we can help. Please feel free to reach out via email at support@qse-academy.com så svarar vi mer än gärna på alla frågor du kan tänkas ha. Du kan också dra nytta av vår chattsupport dygnet runt om du behöver den. Vi ser fram emot att arbeta med dig!
? Quick links
Om oss: https://www.qse-academy.com/about-us
Kontakta oss: https://www.qse-academy.com/contact-us
Youtube: https://www.youtube.com/channel/UC_KlYmnVuAFDrJzmGxdNp1g
Facebook: https://www.facebook.com/QSEAcademy
Boka en kostnadsfri konsultation: https://www.qse-academy.com/live-iso-consultation
Thank you for your interest in QSE Academy and its services! We look forward to hearing from you soon! Please don't hesitate to reach out if you have any other questions or inquiries ? we are here to help!
Dokument
? This package provides you with the following features:
Fullständigt livstid tillgång till

Access on a laptop, desktop, and mobile
? Detta paket innehåller
Manuals:
IFS v8 Food Safety Management System Manual

IFS v8 Food Defense and Food Fraud Manual

IFS v8 HACCP Plan Manual
Förfaranden:
Raw Material Control Procedure

Allergen Management Procedure

Product Identification and Traceability Procedure

Cleaning and Sanitation Procedure

Pest Control Procedure

Waste Management Procedure

Corrective and Preventive Action Procedure

Calibration and Verification Procedure

Training and Competency Procedure

Document Control Procedure

Equipment Maintenance Procedure

Internal Audit Procedure

Supplier Approval and Monitoring Procedure
Records and Forms:
Incoming Inspection Record

Allergen Control Log

Traceability Record

Cleaning and Sanitation Checklist

Pest Control Log

Waste Disposal Record

Corrective Action Request Form

Preventive Action Request Form

Calibration and Verification Record

Training Record

Document Revision History Form

Equipment Maintenance Log

Internal Audit Report

Supplier Evaluation Form
SOPs:
SOP for Receiving and Storage

SOP for Production and Process Control

SOP for Packaging and Labeling

SOP for Shipping and Distribution

SOP for Personnel Hygiene and GMPs

SOP for Laboratory Testing and Analysis

SOP for Emergency Preparedness and Response

SOP for Recall and Crisis Management

SOP for Complaint Handling and Customer Feedback

SOP for Validation and Verification Activities