ISO 14001 requirements
August 25, 2021
2023-03-28 4:56
ISO 14001 requirements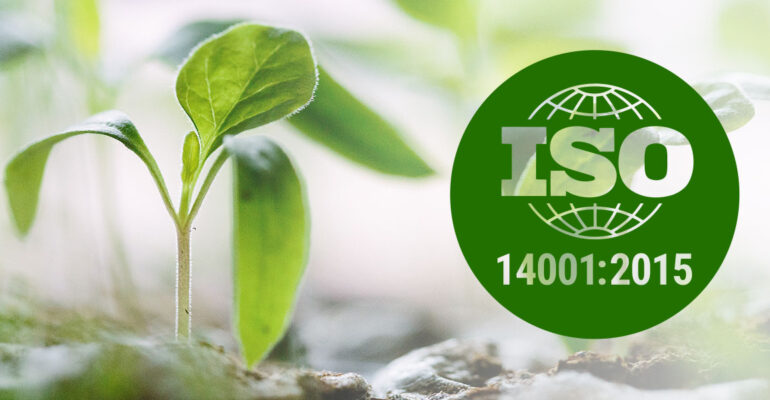 ISO 14001 requirements
ISO 14001 requirements, Many of the requirements of ISO 14001 are included in the standard, which must be met by organizations desiring to have their EMS publicly recognized. The following are the general requirements:
The creation of an environmental policy that reflects the company's commitments;
The appointment of a person or persons in charge of EMS coordination.
Identification of how the company interacts with its surroundings;
Identifying current and possible environmental consequences;
Establishing environmental objectives, goals, and plans;
Keeping track of and evaluating progress toward objectives;
Examining the environment and its performance;
Improvement of the organization's environmental performance on a continuous basis.
ISO 14001 Requirements: What documents are required for ISO 14001 certification?
You must preserve recorded evidence that your environmental management system (EMS) satisfies the required standard, according to ISO 14001. The standard does not dictate how you operate or record your evidence, despite the fact that there are clear standards for the type of documentation you must give. Your documentation's goal is to guarantee that proper environmental procedures are in place. Part of this paperwork is to demonstrate that your entire organization is aware of and working toward your environmental goals, which will help you reach both tangible and attainable environmental goals.
The environmental management system's scope
The scope of your EMS determines the types of operations covered and the limitations that will be imposed on them.
You must first specify the portions of your company that will be subject to the EMS in order to set these boundaries. Processes, places, departments, divisions, and so on could be included.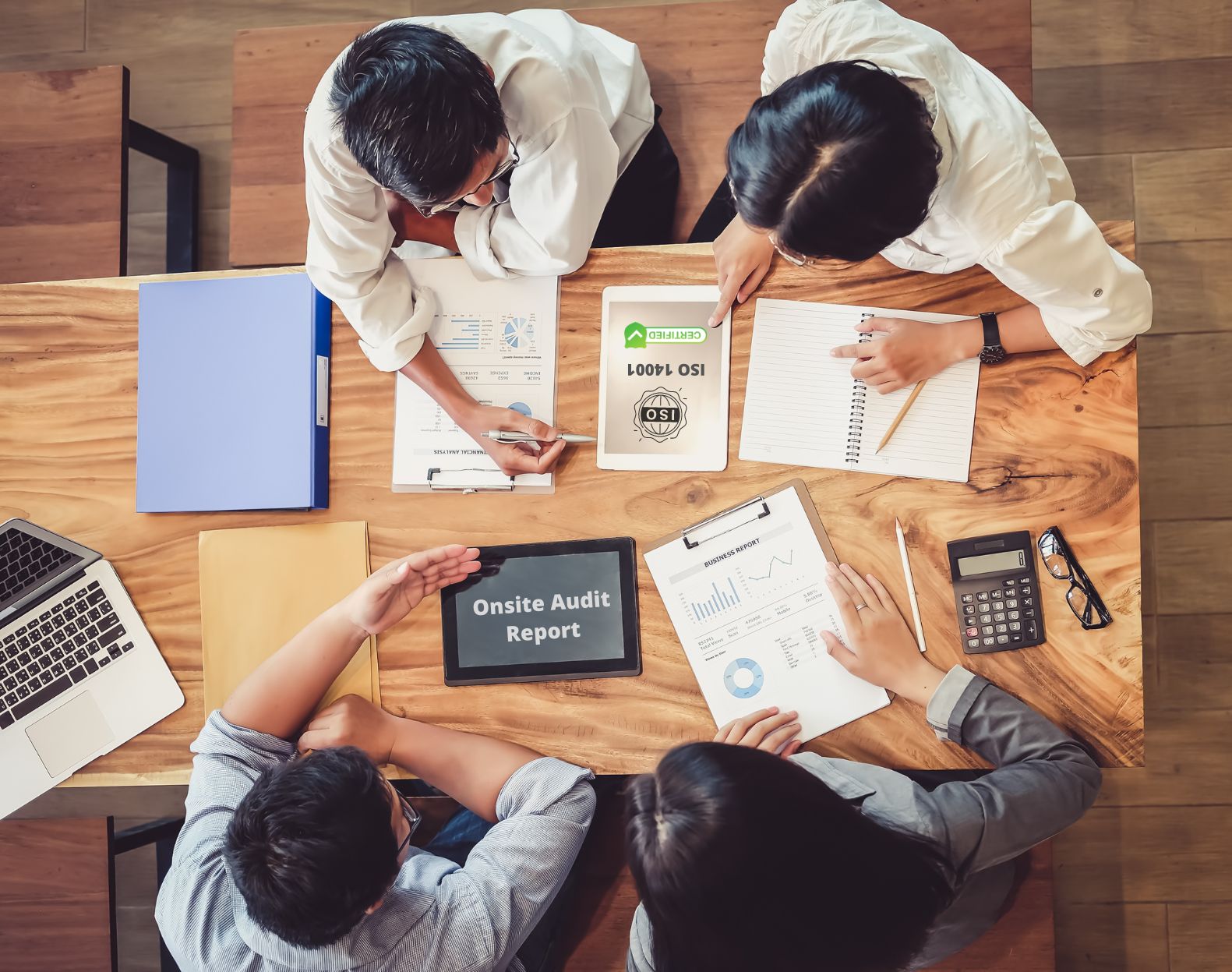 You'll need to specify the types of products and services your company offers, as well as where they're offered to determine the scope of the management system.
In most cases, your EMS will cover the entire organization, but there may be times when a process, site, or team is inappropriate or impossible to include in the scope of your management system, in which case a narrower, more particular scope will be necessary.
Environmental Regulations
Your organization's commitment to taking responsibility for larger environmental consequences and regulatory responsibilities is outlined in the environmental policy. The policy will involve a firm commitment to preventing pollution and consistently improving the company's efforts to meet its environmental objectives.
Environmental risks and opportunities are assessed.
This entails identifying and defining the environmental hazards and opportunities that may arise as a result of the organization's operations. This encompasses the dangers that come with unusual and emergency situations. There will also be possibilities to embrace change and enhance the environment.
The standard does not specify a specific risk methodology or procedure to describe, but you must show that you are using a risk-based approach.
You must be able to explain your methodology and approach, backed up by documentation like a business plan, strategy, or operational plan. This documented evidence might be linked to the standard's numerous provisions, providing the analysis required to achieve this requirement.
Considering environmental factors
Activities that have an impact on the environment are referred to as environmental elements. Environmental implications occur from the consumption of resources, the usage of energy, and the generation of waste by every firm.
Environmental considerations include the following.
Water, power, gas, and other utilities.

Waste.

Emissions, smoke, and fumes in the air

Disposal of waste

Management of potentially polluting operations, such as bulk oil storage tanks.
Once you've found these environmental factors, you'll need to assess their potential impact on the environment and prioritize the most relevant factors using a "risk" grading system.
The scoring system is not required by the standard; it can be as basic or as complex as you like as long as it is suited to the task. There are several approaches for determining the likelihood of an event (failure) occurring and the possible consequence if it does. As a result, a high-risk, likely-to-happen event will earn a high score, suggesting that it is of concern to the organization, whereas a low-risk, unlikely-to-happen event will receive a low score.
To account for changes in your business, environmental aspects, their influence, and the scoring system should be examined on a regular basis.
Environmental goals and strategies for achieving them
Your company should have clear environmental goals and a strategy for achieving them. The results of the environmental "risk" assessment might assist your organization to identify activities that need to be monitored.
Goals should be measurable whenever possible. The following are some examples of popular environmental goals:
Keeping track of monthly electricity usage in kWh.

Keeping track of the number of tons of rubbish produced each month
These objectives are designed to create data that will assist the company's management team in making informed environmental decisions. This information can be used to prioritize or justify the purchase of new, more efficient equipment. The data will also show that the expected gains have been made after the new equipment has been deployed.
Your objectives should be stated clearly:
who is the owner of each goal

how will progress be measured

whatever unique equipment or services required to accomplish each objective

a timetable for attaining each objective
The efforts you undertake to achieve your objectives are rarely independent of one another; they frequently rely on or overlap. Auditors want to see how your objectives are related to one another and how they align with your environmental policy.
Procedures for operational control
Organizations must define and execute operational controls in a way that is appropriate for the industry in which they operate, according to ISO 14001. As a result, the standard does not specify how these controls should be implemented; rather, you must have written proof that your operational controls ensure that
All legal and regulatory criteria have been met.

Environmental goals have been identified and analyzed.

Processes for internal, external, and outsourced work have been defined.

Training requirements have been identified, implemented, and evaluated.
Looking at your environmental record and noting the controls in place for all environmental components of the organization is a good place to start. If there aren't any controls documented yet, now is the time to do them.
Support:
The most essential component of the new ISO 14001 requirements is support. This clause addresses your EMS's resources, communication, and documentation.
Under the new standard, each organization is responsible for determining the paperwork required for an effective management system, such as how they will monitor training efficacy and demonstrate competency.
Because of the rise of technology and large data, the new standard stresses the use of digital documentation as a means of managing this data.
Finally, you'll have to figure out how you'll interact with your stakeholders.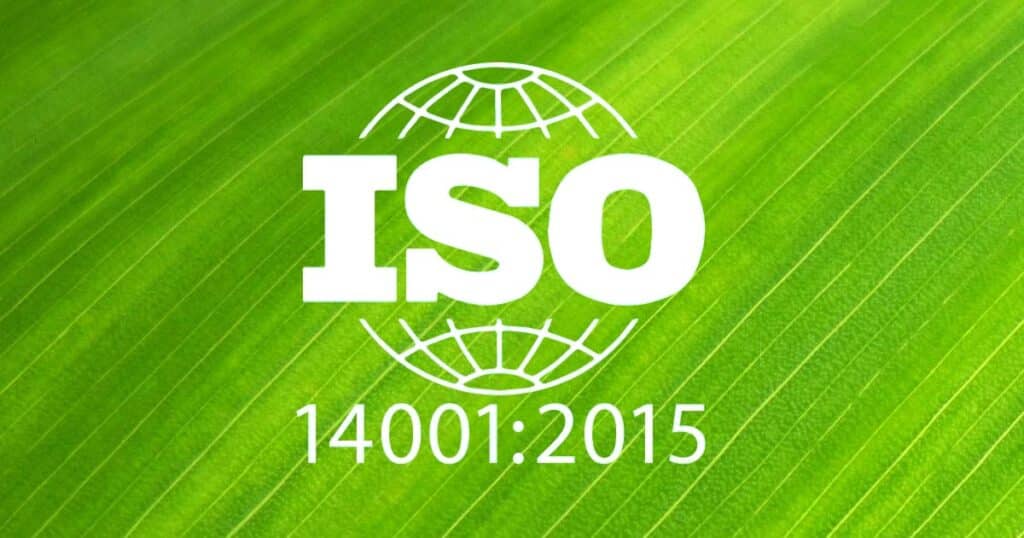 Operations:
This clause mandates that you identify actions that may have an environmental impact and establish operational measures to mitigate that impact.
You'll need to produce written processes like work instructions and preventative maintenance schedules to achieve this criterion.
You'll also need a recorded emergency readiness and response plan in case of a potential environmental event, such as a chemical spill.
Evaluation of Performance:
You must decide how you will monitor, measure, assess, and evaluate your EMS under this section.
You'll need to assess both your environmental performance and strategies to improve your management system to achieve this criterion.
To guarantee that your EMS is functioning properly, you should set up a system of internal audits and management reviews.