What is the difference between an ISO 17025 Compliant and Accredited ?
July 19, 2019
2023-03-28 7:36
What is the difference between an ISO 17025 Compliant and Accredited ?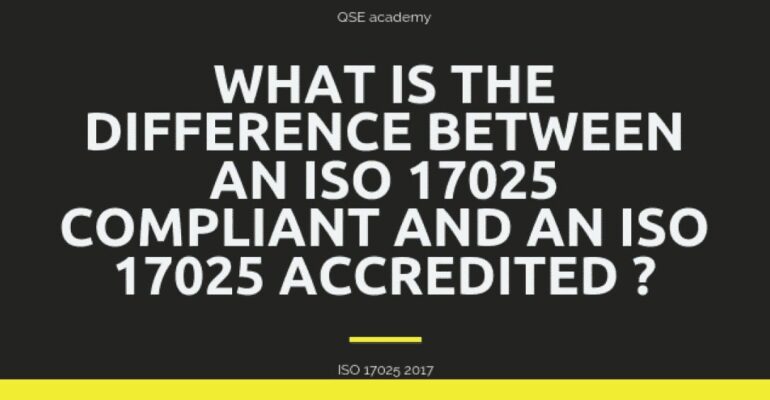 What is the difference between an ISO 17025 Compliant and Accredited ?
Here's the catch-all accredited laboratories are ISO 17025 compliant, but not all ISO 17025 compliant laboratories are accredited.
Although it's a good starting point for laboratories to be ISO 17025 compliant, it is more rewarding to become ISO 17025 accredited.
ISO 17025 accredited laboratories have proven technical competence by fulfilling the standard conditions to an accrediting body.
What is ISO 17025?
ISO/IEC 17025 is an internationally recognized standard that determines the competence of testing and calibration laboratories.
The International Organization for Standardization (ISO) developed ISO 17025 as a globally accepted standard of conformance and quality.
ISO 17025 was issued in 1999 to guarantee proper testing procedures and the environment. The standard applies to all laboratories regardless of scope coverage.
What Does ISO 17025 Compliant Mean?
In reality, there is no simple way to confirm if a laboratory is ISO17025 compliant unless the accreditation process has been accomplished.
The following principles do not necessarily mean that a laboratory's procedures and processes conform to ISO 17025.
Note that only an audit can verify a laboratory's process conformance. Hence, compliance does not equate to accreditation.
ISO/IEC 17025 Accreditation
An audit is the first step to obtaining any ISO/IEC accreditation.
An accrediting body will reward the ISO/IEC 17025 accreditation to a laboratory that has demonstrated calibration testing competence.
Laboratories that pass all audits gain the accreditation, which verifies the Quality Management System (QMS) and proves the effectiveness of testing efforts.
Know that the accreditation is voluntary since laboratories aren't required to hold ISO/IEC 17025 accreditation to execute calibration testing.
However, formal recognition is a globally accepted proof of conformance to the standard's requirements.
Accreditation Process
Application

Document Review

Process Audit

Accreditation Assessment

Accreditation Result

Surveillance and Continual Assessment
Scope Determination of ISO 17025 Accreditation
The ISO 17025 accreditation audit involves showing a laboratory's testing skills and competence.
A facility will execute instrument testing procedures during an auditor observation.
If these testing processes fulfill the 17025 standards, then the calibration's scope will include the competency.
Each instrument category listed on the scope must include:
testing method

detection limit

reference standard
Be More than an ISO 17025 Compliant Laboratory, Get Accredited
As mentioned, it's a good thing that your laboratory is ISO 17025 compliant. Yet, your laboratory will be preferable if you are accredited.
If you secure accreditation, your laboratory will have increased confidence. You will also be able to prove quality requirements and risk mitigation.
An accredited laboratory can greatly diminish:
risk of process variance

inappropriate testing conditions

poor documentation
ISO 17025 Accreditation is a Recognition of Competence
For most laboratories, an accrediting body can simplify the conformance verification process.
The majority of organizations find that authenticating quality by checking accreditation status is way easier than performing their audits.
The following are the internal processes and controls:
Effectiveness and conformance of test methods

Suitability of testing environment and sampling

Technical competence of employees

Verification of test and calibration data quality

Maintenance of test equipment

Traceability of measurements and calibration methods to recognized standards
Quality Requirements & Guidelines
Aside from ISO 17025 itself, there are also internal, statutory, and client guidelines.
Requirements will often utilize a third party, ISO 17025 accredited calibration laboratory.
When selecting a calibration laboratory, customers will review requirements or quality guidelines to help them identify if they need an ISO 17025 accredited calibration laboratory.
Therefore, your laboratory must fulfill quality requirements and review the accreditation documentation, so you have a better chance of being chosen.
The first step is to have a comprehensive understanding of ISO 17025.
QSE Academy can provide all the necessary information, documentation templates, and guidelines to help your laboratory get started.
We also have a team of ISO experts who can provide your laboratory with a convenient way to attain ISO 17025 accreditation.