ISO 9001 Basics You Must Know
April 8, 2019
2023-10-23 13:02
ISO 9001 Basics You Must Know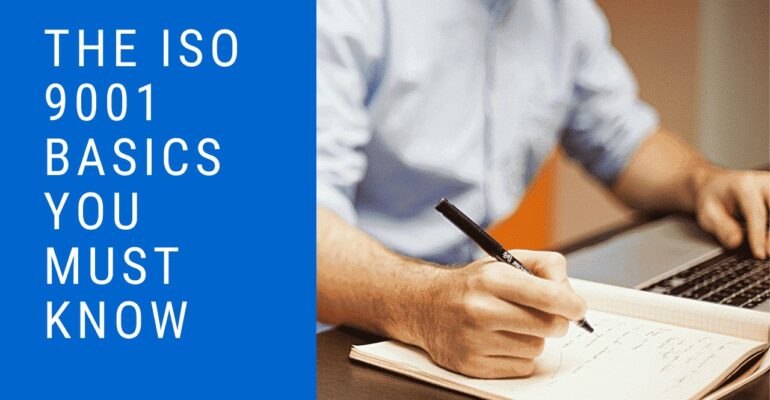 ISO 9001 Basics You Must Know
ISO 9001 is one of the most well-known Quality Management System standards across the globe. Yet, you must fully understand ISO 9001 basics before you can undergo the certification process.
The Importance of Quality Management System and ISO 9001
A Quality Management System (QMS) is a set of processes, people, machines, policies, responsibilities, and other resources to recognize quality objectives. It also determines, measures, and improves a range of business principles. This is how your organization will accomplish the intended outcomes that are aligned with your overall goals.
ISO 9001 is the global standard for Quality Management Systems across all sectors, especially in manufacturing.
Organizations use this well-organized platform to execute unfailing quality management. Hence, ISO 9001 establishes continual improvement, which results in improved leadership, productive employees, and satisfied clients.
What is ISO 9001?
ISO 9001 is a quality management system standard that provides guidelines for organizations to follow in order to improve their efficiency and effectiveness. The standard is published by the International Organization for Standardization (ISO) and was first issued in 1987.
What are the benefits of ISO 9001?
There are many benefits of implementing an ISO 9001 quality management system, including increased efficiency, improved customer satisfaction, and reduced costs.
What are the requirements of ISO 9001?
The requirements of ISO 9001 are divided into two parts: the "high-level structure" and the "detailed requirements." The high-level structure provides a generic framework that can be used by any organization, regardless of size or type. The detailed requirements are specific to quality management systems and must be met in order for an organization to be certified.
How do I get started with ISO 9001?
There are a few things you need to do in order to get started with ISO 9001. First, you need to identify the scope of your quality management system. This includes determining which processes will be covered by the system and what product or service categories will be included. Once the scope has been determined, you need to develop policies and procedures that meet the requirements of ISO 9001. Finally, you need to implement the system and monitor its performance on a regular basis.
What are some common mistakes made when implementing ISO 9001?
One of the most common mistakes made when implementing ISO 9001 is failing to establish clear objectives and targets. Without these, it can be difficult to measure the performance of the system and identify areas in need of improvement. Additionally, many organizations make the mistake of thinking that ISO 9001 is a one-time project. In reality, it is an ongoing journey that requires continuous effort and commitment.
Why You Should Consider Getting ISO 9001 Certification
Obtaining an ISO 9001 certification means attaining international quality recognition. This allows companies to improve product quality, have better staff compliance, get more revenue, and increase customer satisfaction.
– Customers normally want assurance that the goods and services they will buy have gone through the best quality management practices. ISO 9001 is the closest form of assurance by providing greater confidence in an organization's goods and services.
– ISO 9001 is for companies who are aware that their products and services should meet the quality requirements of their clients. It is vital to deliver customer satisfaction through quality services.
– Employees work together to secure certification, thus leading to operational efficiency in the long run.
– The certification opens up new markets to explore.
The Eight ISO 9001 Basics
The eight ISO 9001 basics are designed using quality management principles, which allow organizations to ensure reliable quality into their goods and create value for their clients. These are based on a variety of globally accepted rules, values, and norms.
1. Be Customer Centered.
Quality Management System focuses on meeting and exceeding customer expectations. ISO 9001 enhances an organization's ability to attract new clients and turn them into loyal ones.
The key is for organizations to apply their ISO 9001 QMS to strategize, cultivate, and deliver products and services. Organizations that understand what their clients need can meet client expectations and deliver satisfying customer service.
2. Leaders at all Levels Must Ensure a United Direction and Goal.
True leaders develop a work culture where people know and accomplish what must be done in a unified direction. When employees understand a collective purpose, they initiate work and leaders don't have to tell or command them to do something.
Leaders must set themselves as examples to urge employees to nurture reliable work ethics. They must improve communications and coordination procedures to achieve the desired quality objectives.
3. Take Care of Productive Employees by Engaging them.
One of the most critical ISO 9001 basics is the engagement of people, with people being the company's most essential asset. This includes respecting employees are individuals, regularly interacting with them, recognizing staff for their contributions, and improving their professional and personal development.
Employees who are engaged become more dependable, competent, and empowered to provide value and excellent services. Employee engagement results in increased motivation and exceptional outputs.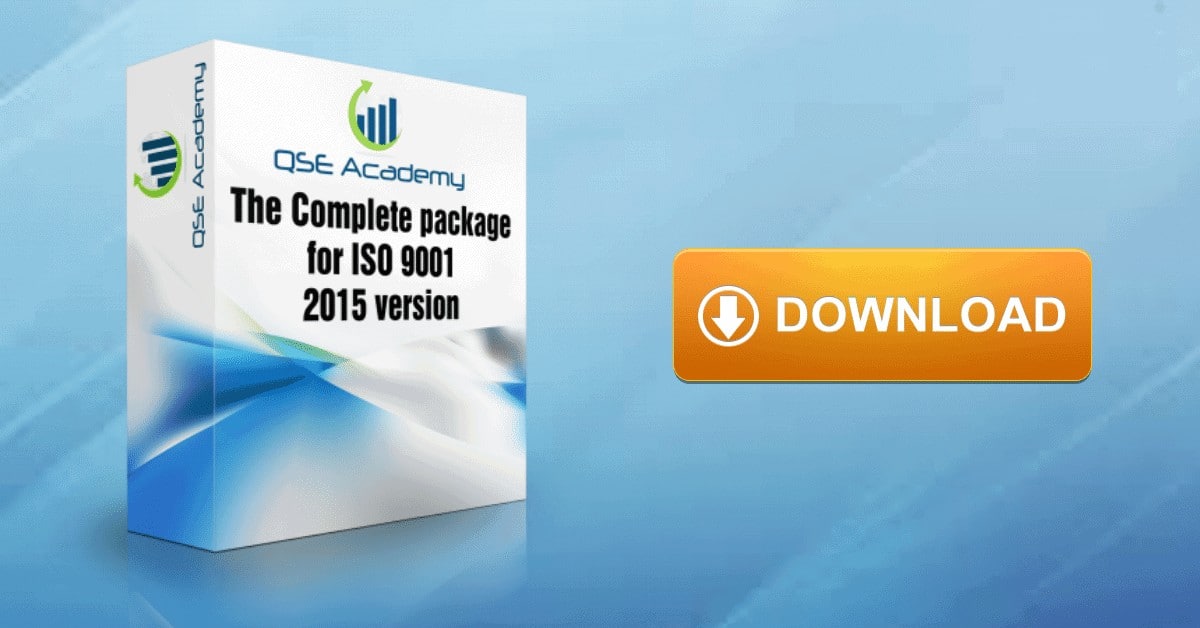 4. Establish Beneficial Connections with Relevant Partners.
Successful organizations form networks with significant partners to help optimize the supply chain. The partnership revolves around clients, resellers, suppliers, employees, investors, stakeholders, and the community.
Companies that give importance to everyone affected retain continuum in the supply chain. Relationships also influence organizations' performance and cost.
5. Be Optimistic about Improvements.
Successful organizations have a positive outlook when it comes to improvement. They value continual improvement, which enables them to adapt to new market situations.
Leaders must incorporate allowances for the improvement of innovative processes, products, and services. For instance, companies use technologies for their processes. Employees at all levels must receive the appropriate training on how to use new methods and tools to prevent complications when technologies evolve or become obsolete.
6. Use Evidence When Making Decisions.
Decision-making can be an intricate procedure that involves several contributions and interpretations. Decision-makers need secure and reliable data, which all should be assessed by experienced people using appropriate methods.
A logical and factual approach to decision-making creates informed choices. Accurate information and data analysis produce objective and confident decision-making.
7. Understand the Process Approach.
The individual activities of leaders, employees, and machines are among the needed processes in meeting goals. Each member of the organization must understand that all of their activities should be managed together to form a single cohesive system.
The process approach helps achieve consistent and predictable outcomes. It boosts people's capacities to focus their effort on continuous improvement and key processes.
8. Initiate a System Approach.
The process approach is part of the system approach. Examining, understanding, and handling interconnected processes help create a comprehensible structure that contributes greater efficiency and effectiveness in achieving an organization's objectives.
Knowing the basics of ISO 9001 is an essential first step in determining if you need an ISO 9001-based QMS. However, your organization must first get the senior management's approval and identify why the organization wants to implement the standard.