ISO/IEC 17025 Accreditation Audit
July 23, 2019
2023-03-28 7:27
ISO/IEC 17025 Accreditation Audit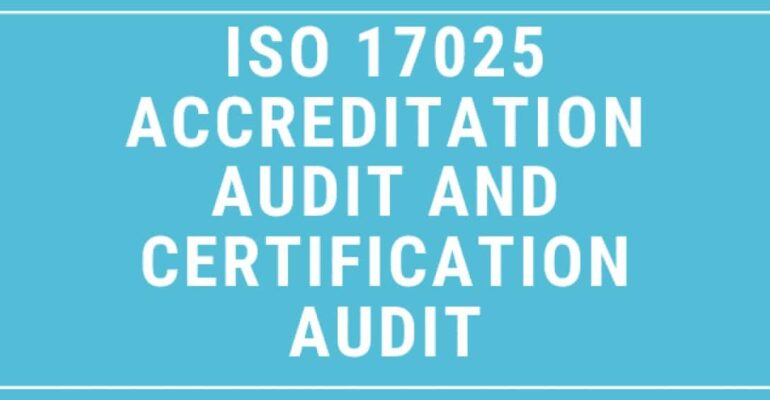 ISO/IEC 17025 Accreditation Audit
Accreditation plays a key role in social sectors such as food, medical, environmental, and forensic science testing laboratories.
ISO/IEC 17025 accreditation audit involves an authoritative body giving formal acknowledgment of technical competence.
Particular measurements and tests include third-party assessment and international standards.
To prepare your laboratory for audits, QSE Academy has created this succinct list of crucial points to remember.
Types of ISO/IEC 17025 Accreditation Audits
There are 2 types of audits that accreditation bodies can perform to diminish the risk of invalid creation of accreditation certificates.
Likewise, audits can decrease the possibility of an inappropriate accreditation certificate.
Pre-Assessment audits help laboratories prepare for the final assessment.
Also, it aids the lead assessor and technical assessors in evaluating a laboratory's preparedness to go through the final assessment.
The laboratory will get a copy of the pre-assessment report, so they could take corrective actions on the concerns raised during the audit.
Afterward, the laboratory must pass a Corrective Action Report to the NABL Secretariat.
Once the laboratory can confirm the accomplishment of corrective actions, the accreditation body can then organize the final assessment.
Other Important Factors:

Final assessment audits of certification creation and ongoing compliance (verifications).

Appointment of an assessment team for the final assessment at laboratory site(s) for its compliance to ISO/IEC 17025.

Depends upon the scope to be assessed, the assessment team shall be composed of a:

Lead Assessor

Technical Assessor(s)

The assessors will raise non-conformance(s) if any.

The laboratory will receive information about the non-conformance(s) in a prescribed format.

The laboratory will have the chance to address as many non-conformance(s) as they can before the assessment's closing meeting.

The lead assessor will issue the laboratory a copy of the assessment's consolidated report.

The lead assessor will provide the assessment's original copy to the accreditation body.

Final Assessments
The assessor's team reviews the documented quality system of the laboratory. Next, it will verify the laboratory's compliance with the ISO/IEC 17025 requirements and certain criteria.
The team will also judge the laboratory's technical competence to conduct particular tests and/or calibrations.
The International Laboratory Accreditation Cooperation (ILAC) established procedures of evaluating accreditation bodies against another ISO standard. This is the ISO/IEC Guide 58, which became ISO/IEC 17011.
As a result, accreditation bodies can recognize each other's accreditations.
Geopolitical regions such as the Americas, the Asia-Pacific, and the European community created regional cooperations to handle such mutual recognition. These regional bodies include:
Inter-American Accreditation Cooperation (IAAC)

Asia Pacific Laboratory Accreditation Cooperation (APLAC)

Southern Africa Accreditation Cooperation (SADCA)

European Accreditation Cooperation (EA)
The Americas
There are multiple Accreditation Bodies (ABs) in the USA.
| | |
| --- | --- |
| Non-Government Multidisciplinary ABs | Profit ABs |
| American Association for Laboratory Accreditation (A2LA) | ANSI-ASQ National Accreditation Board/ACLASS |
| American Industrial Hygiene Association (AIHA) | International Accreditation Service (IAS) |
| American Society of Crime Laboratory Directors/Laboratory Accreditation Board | Laboratory Accreditation Bureau (L-A-B) |
| | Perry Johnson Laboratories (PJLA) |
| | Forensic Quality Services, Inc. (FQS) |
Canada
There are 2 accreditation bodies: The Canadian Association for Laboratory Accreditation and The Standards Council of Canada.
The following bodies share the responsibility of accrediting calibration laboratories:
Standards Council of Canada (SCC)

Program for the Accreditation of Laboratories-Canada (PELICAN)

National Research Council Canada (NRC)

Calibration Laboratory Assessment Service (CLAS).
In support of Canada's national measurement system, the CLAS program offers quality system and technical assessment services. It also provides certification of particular measurement capabilities of calibration laboratories.
Other Countries
Typically, there is a sole accreditation body for other nations. Such accreditation bodies normally cover accreditation programs for:
Management Systems
Product Certification
Laboratory
Inspection
Personnel
National Association of Testing Authorities in Australia (1947) and Telarc in New Zealand (1973) were among the first laboratory accreditation bodies to be created.
Other accreditation bodies based on the Telarc and NATA model are:
United Kingdom Accreditation Services
Finnish Accreditation Service
DANAK in Denmark

National Accreditation Board for Testing and Calibration Laboratories (NABL) in India

.
Your Laboratory Can Get Through Accreditation
Yes, there are phases, but it's possible.
Yes, there are processes, but they are workable.
To be successful in this project, your laboratory must gain important documents and files about ISO/IEC 17025.
We have those at QSE Academy. Our toolkits include crucial information about pre-assessment and final audits.
Check out our packages and let us begin your laboratory audits.