The Complete Technical Requirements for ISO/IEC 17025 : 2005 – Part 4
March 2, 2019
2022-05-13 10:23
The Complete Technical Requirements for ISO/IEC 17025 : 2005 – Part 4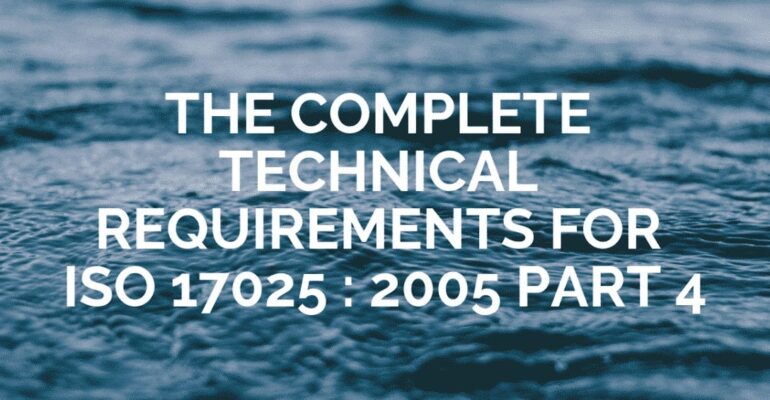 The Complete Technical Requirements for ISO/IEC 17025 : 2005 – Part 4
ISO 17025 2005 technical requirements
Laboratory businesses that need to succeed in a competitive market need to have ISO/IEC 17025 2005 accreditation.
Clients are positively encouraged to seek laboratories that have fully demonstrated their competence by achieving accreditation and there are numerous benefits for those who have shown the commitment necessary to begin the journey. But, certain crucial requirements should be maintained properly with the help of professional guidance to acquire ISO/IEC 17025 quality certification.
Previous blogs associated with this series of blogs have already displayed most of the technical requirements of ISO/IEC 17025 for your acknowledgment. This will be the final chapter of ISO/IEC 17025 technical requirements. So, let's proceed further.
Handling Test and Calibration Items
The following chapter of ISO/IEC 17025 accreditation's technical requirement will describe how to ensure the integrity of the sample should be maintained during transport, storage, and retention and samples are disposed of safely.
The primary points of this crucial section are as following:
Calibration and test items s should be uniquely identified.

Properly documented procedures should be followed for sample transportation, handling, receipt, storage, retention, and/or disposal.

All the procedures should prevent cross-contamination and sample deterioration during storage and transport.
Assuring the Quality of Test and Calibration Results
This section of ISO/IEC 17025 technical requirements will mention the details required to ensure the quality of results on an ongoing basis.
The key points are as following:
On an ongoing basis, the validity of test results should be monitored.

The frequency and type of tests should be planned, documented, justified, and reviewed properly.

The quality control check can include aspects such as replicating tests or calibrations using the same or different methods, the regular use of certified reference materials, and retesting or recalibration of retained items.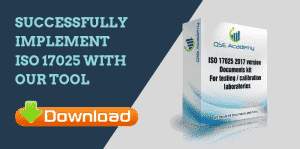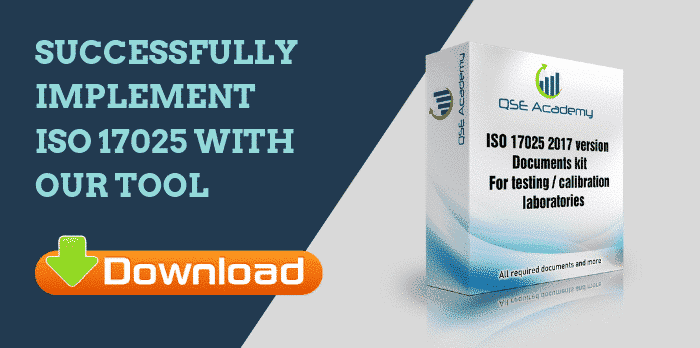 Reporting of Results
This final section of ISO/IEC 17025 technical requirements describes how calibration/test results should be reported. This is important for an easy comparison of tests performed in different laboratories.
The reporting results should include:
Proper mention of the laboratory's name and address.

Unique identification number of the calibration certificate and test report.

The full name and address of the client.

Identification of the method.

The estimated uncertainty of measurement reports should be mentioned in a statement.

The details of the person authorizing the test report or calibration certificate should be mentioned.

Reference to the sampling plan and procedures used by the laboratory.

When opinions and interpretations are included, documentation of the basis for the opinions and interpretations.

Opinions and interpretations marked as such on the test report or calibration certificate
We know that understanding all the technical requirements for ISO/IEC 17025 can be difficult. With the expert help of QSE Academy, now acquiring ISO/IEC 17025  could be easy and less time taking. We have offsite ISO advisory services which you can choose to effortlessly make your organization compatible with different standards.
We are also offering ISO/IEC 17025 version 2017 kit with a complete set of documents that allows beginners to comply easily with the general requirements of ISO/IEC 17025.