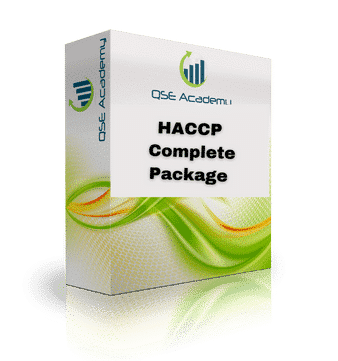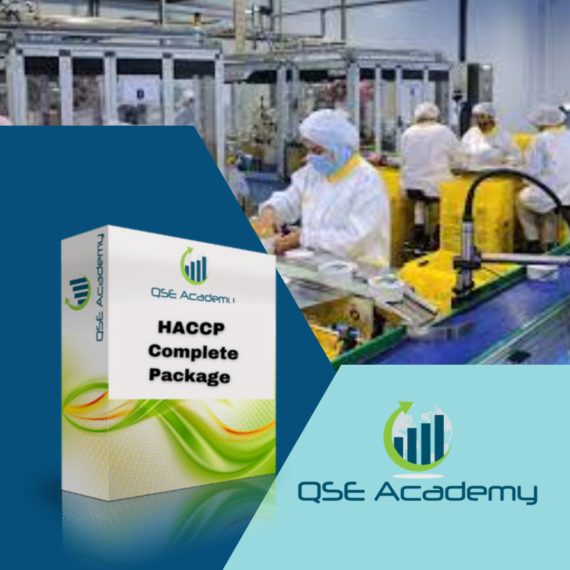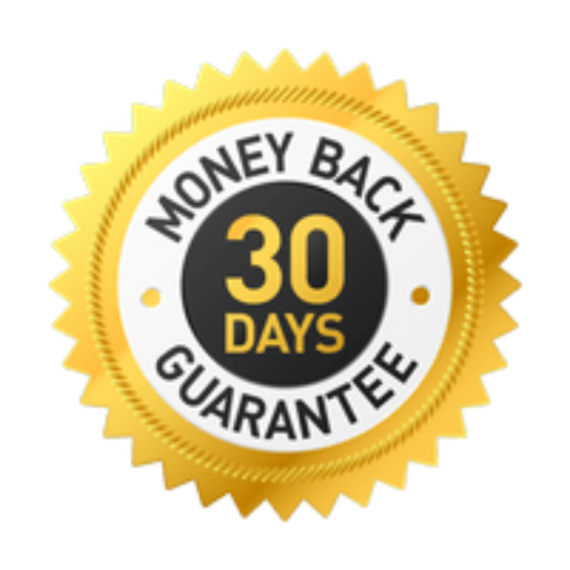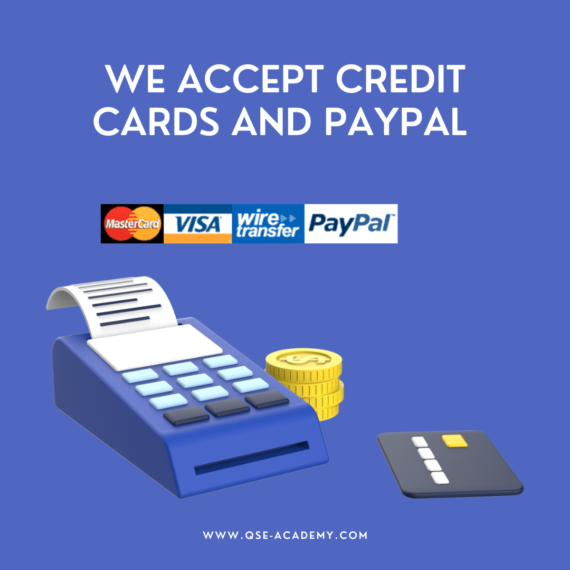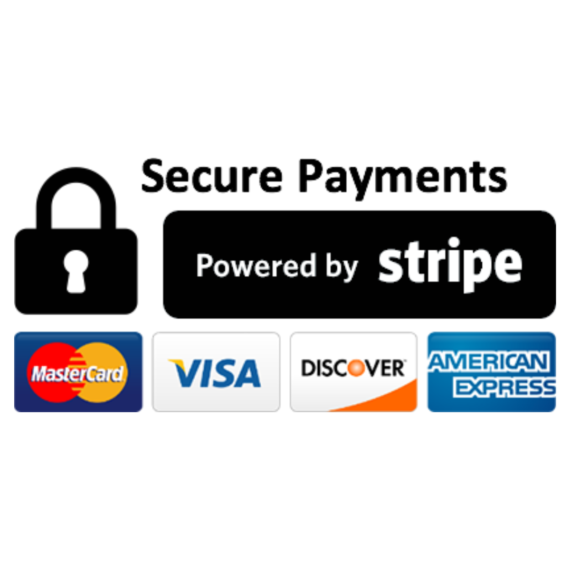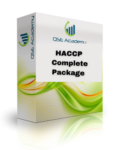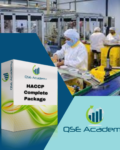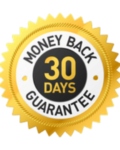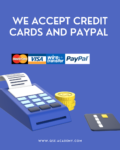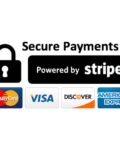 HACCP Package
$489-$489
Minimizes risks associated with food safety issues
Helps identify, control, and prevent potential biological, chemical, or physical food hazards
Improves trace capabilities within processes
➡️All the necessary documents for certification.
➡️ 30-day money-back guarantee.
➡️ Immediate download
➡️ 24/7 Support Service
➡️ Document types included: Docx, PPT, Excel, PDF
Food safety is an important issue for businesses and consumers alike, but it can be hard to know how to ensure that your food products are safe.
Many companies struggle with understanding the requirements of HACCP and GI compliance. Without the proper knowledge, you could be putting yourself at risk of contamination or other health issues due to inadequate processes.
HACCP (Hazard Analysis Critical Control Point) is a system used by food producers to identify potential hazards in their production process and take preventive measures against them. It involves analyzing each step in the production process from raw materials through to the finished product, identifying any potential risks, and then implementing controls throughout the entire supply chain in order to reduce those risks. This helps ensure that all food products meet required safety standards before they reach customers.
Implementing a food safety system that meets the requirements of HACCP can be an overwhelming and time-consuming task. Without the right documents, materials, and processes in place, it's difficult to ensure your organization is meeting all of these standards. You could end up wasting valuable resources or even putting your customers at risk if you don't have a complete FSMS in place.
Our HACCP Package of Documents provides everything you need to build a complete system that can help you get certified to HACCP quickly and easily. It includes quality manuals, procedures, forms, checklists, work instructions, and training materials tailored specifically for your business so that you can meet international standards for food safety with confidence. With this package, you'll be able to improve efficiency throughout your organization while reducing the risk of contamination or other health issues due to improved processes – setting yourself up for long-term success!
👉Who this HACCP Package is for:
This package is ideal for those responsible for implementing a HACCP system such as quality managers, internal and external auditors, consultants, and industry professionals who want to add value by understanding how to apply food safety principles to their work.
Without an effective HACCP system in place, your business could be at risk of contamination or other health issues due to inadequate processes. This can lead to costly recalls or even worse – potential harm to customers.
👉

What This Package Includes:
This package includes all the necessary documents, materials, and processes needed to build a complete HACCP system that meets international standards for food safety. It includes a quality manual, procedures, forms, checklists, and work instructions that are customized specifically for your organization's needs. In addition, this package provides training materials on related topics such as GFSI compliance so you can ensure your personnel understands the requirements of having an effective HACCP system in place.
👉Anticipated Outcomes:
The anticipated outcomes of using this package are:
Increased confidence from suppliers and customers due to a certified system that demonstrates a commitment to high standards for food safety.

Reduced risk of contamination or other health issues through improved processes.

Improved efficiency and effectiveness throughout your organization.

Improved customer relations by having a HACCP system in place that meets international standards for food safety.

Improved performance of your food safety system over time..Get started today and make sure your food safety system is up to the highest standards. With this package, you are setting yourself up for success in the long run with a recognized certification that will be widely accepted by customers and stakeholders. You will also get access to our team of experts who can provide personalized support and training.
FAQs
How many users can access this package?
This package can be used by all people working in the same company, no matter their position or department. It provides a comprehensive suite of solutions to help streamline processes and procedures, while simultaneously increasing productivity and efficiency. With this package, up to 50 users can work together in real-time, allowing them to share important data quickly and efficiently.
Is there a version of the package available in any other languages?
Yes, there are versions of the package available in several other languages. In addition to Italian, German, Portuguese, Swedish, and Japanese, Chinese is also offered. For those looking to use the package in a language other than English, this gives them a great option. If you have any queries, please contact us on the chat or send an email to support@qse-academy.com
Is there a money-back guarantee if I'm unhappy with the service?
If you are not completely satisfied with the product or the service provided, we offer a 30-day money-back guarantee! We provide a secure, risk-free option so that you can feel confident in your decision to use our service. We understand that sometimes things don't work out as planned and therefore we want to give you the opportunity for a refund.
What payment options are available to me?
There are several payment options available to you. You can choose to pay by credit card, debit card, or PayPal. We also offer a convenient layaway plan for those who would like to pay for their purchase over time. If you have any questions about our payment options, please feel free to contact us.
When I order, how long will it take before I receive the entire package of documents ?
Your purchase will take you directly to the download page and a link to get your file is instantly sent to your inbox. The documents are provided in a safe, secure .zip folder that needs extracting. In case of any difficulty with downloading, kindly reach out at support@qse-academy.com - our team would be more than happy to help!
Experts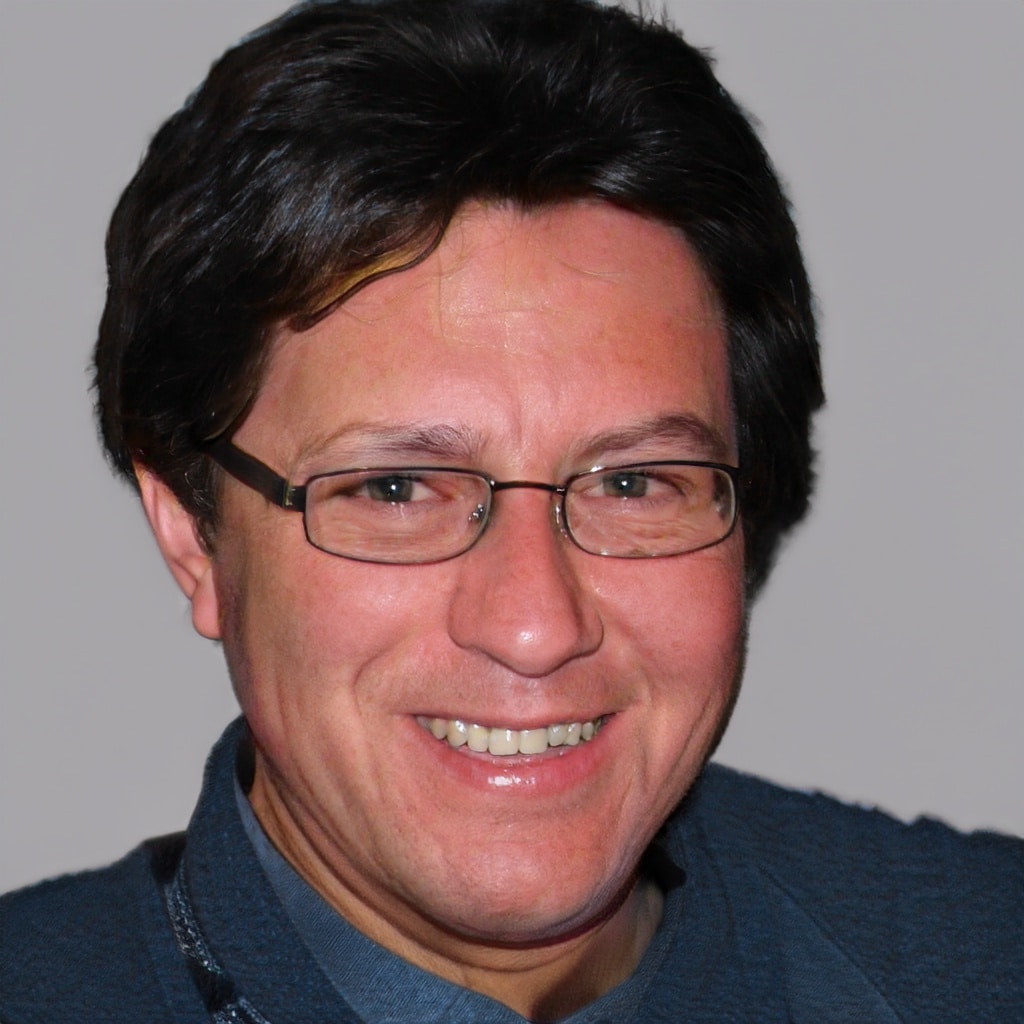 Introducing Robert M., the expert leader behind our success in food safety standards. With decades of experience in HACCP, FSSC 22000, IFS, and BRC, Robert is a well-respected authority in the field. His impressive track record spans across multiple industries, having worked with an array of Fortune 500 companies as well as small businesses. As a highly experienced consultant, he has provided invaluable advice to countless organizations looking to implement or maintain their own food safety systems. Robert's immense knowledge and expertise make him a go-to resource for all things related to food safety standards such as HACCP, FSSC 22000, IFS, and BRC.
What truly sets Robert apart from other professionals is his commitment to staying up-to-date with the latest developments in the industry. He is constantly researching new trends and techniques and finding ways to incorporate them into his existing advice and consulting services. In addition, he takes great care in providing personalized solutions according to each client's unique needs and requirements. His ability to understand their particular context makes his solutions highly effective and efficient when it comes time to implement them into practice.
Above all else, Robert strives to help each organization reach its goals by providing the best quality advice based on years of experience in the industry. He works closely with clients throughout each step of the process – from design to implementation – ensuring that they get maximum value out of their investments at every turn. Whether you're just starting out or have been dealing with food safety standards for a while now, Robert's wealth of knowledge can be counted on to give you invaluable insight into achieving success.
👉Are you interested in getting in touch with Robert?
We'd love to discuss how we can help. Please feel free to reach out via email at support@qse-academy.com and we will be more than happy to answer any questions you may have. You can also take advantage of our 24/7 chat support if needed. We look forward to working with you!
👉 Quick links
About us: https://www.qse-academy.com/about-us
Contact us: https://www.qse-academy.com/contact-us
Youtube: https://www.youtube.com/channel/UC_KlYmnVuAFDrJzmGxdNp1g
Facebook: https://www.facebook.com/QSEAcademy
Book a Free Consultation: https://www.qse-academy.com/live-iso-consultation
Thank you for your interest in QSE Academy and its services! We look forward to hearing from you soon! Please don't hesitate to reach out if you have any other questions or inquiries – we are here to help!
Documents
👉 This package provides you with the following features:
Access on a laptop, desktop, and mobile

Certificate of completion
👉 This Package Includes
Procedures:
Hazard Analysis Procedure

HACCP Plan Development Procedure

HACCP Team Formation Procedure

Product Description Procedure

Process Flow Diagram Procedure

CCP Identification Procedure

Critical Limit Determination Procedure

Monitoring System Procedure

Corrective Action Procedure

Verification Procedure

Validation Procedure

Record-Keeping Procedure

HACCP System Review Procedure

Pre-Requisite Program Procedure

Supplier Approval Procedure

Internal Audit Procedure

Traceability and Recall Procedure

Allergen Management Procedure

Calibration Procedure

Cleaning and Sanitation Procedure

Pest Control Procedure
Records and Forms:
Hazard Analysis Worksheet

HACCP Plan Summary

HACCP Team Meeting Minutes

Product Description Form

Process Flow Diagram Form

CCP Decision Tree Worksheet

Critical Limits Worksheet

Monitoring Records

Corrective Action Records

Verification Records

Validation Records

Record-Keeping Log

HACCP System Review Records

Pre-Requisite Program Records

Supplier Approval Form

Internal Audit Report

Traceability and Recall Records

Allergen Management Log

Calibration Log

Cleaning and Sanitation Log

Pest Control Log
Manual:
HACCP Manual
Others:
HACCP Training Materials

HACCP Team Member Job Descriptions

HACCP Certificate
SOPs:
SOP for Hazard Analysis

SOP for HACCP Plan Development

SOP for HACCP Team Formation

SOP for Product Description

SOP for Process Flow Diagram

SOP for CCP Identification

SOP for Critical Limit Determination

SOP for Monitoring System

SOP for Corrective Action

SOP for Verification

SOP for Validation

SOP for Record-Keeping

SOP for HACCP System Review

SOP for Pre-Requisite Programs

SOP for Supplier Approval

SOP for Internal Audit

SOP for Traceability and Recall

SOP for Allergen Management

SOP for Calibration

SOP for Cleaning and Sanitation

SOP for Pest Control