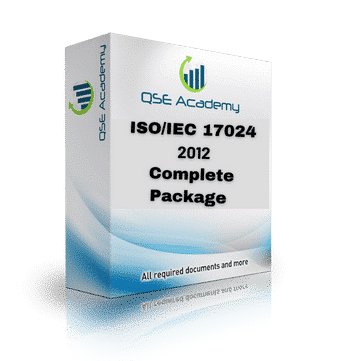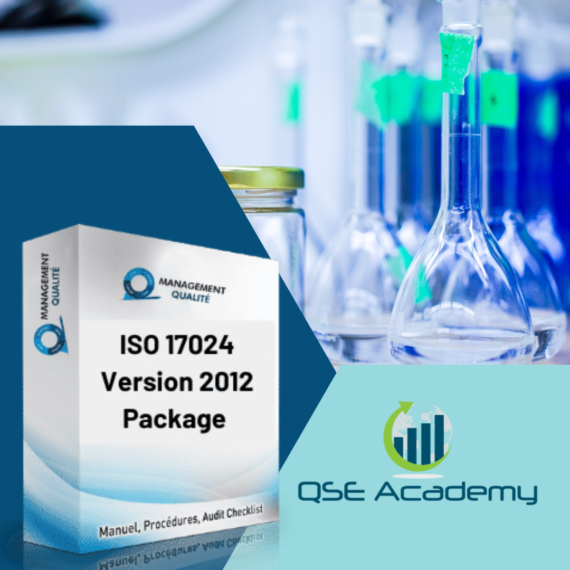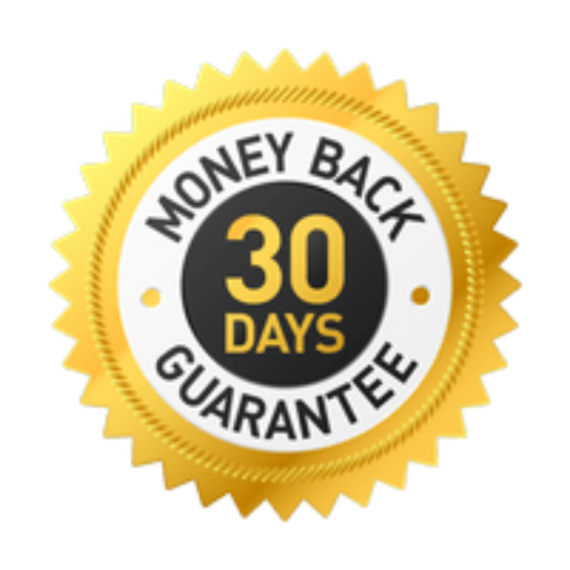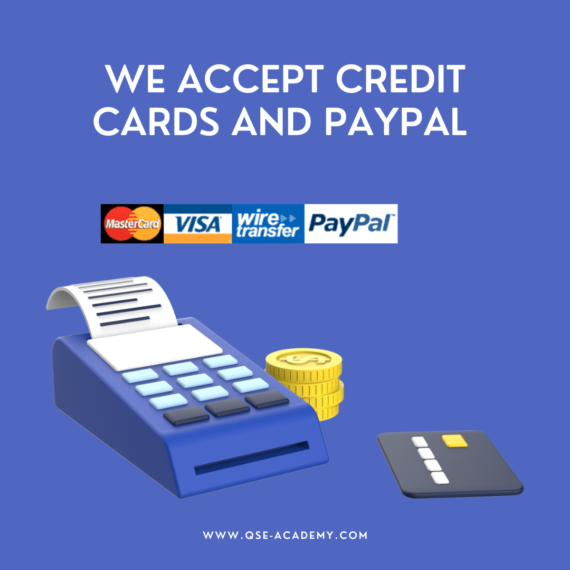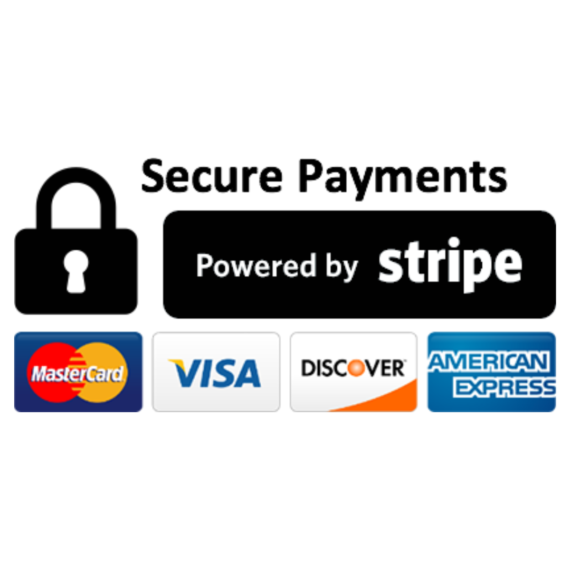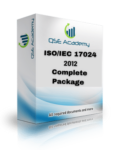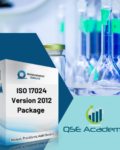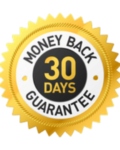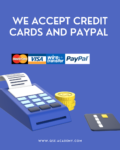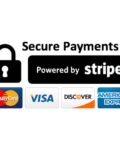 ISO 17024 2012包装
$889-$889
Develop a quality management system that meets the requirements of ISO 17024 2012
聚会 evidence of professional competence through a comprehensive assessment system
Comprehensive documentation of ISO 17024 accreditation requirements and a practical guide to its implementation.
➡️All documents required for accreditation.
➡️ 30-day money-back guarantee.
➡️ Immediate download
➡️ 24/7 Support Service
➡️ Document types included: Docx, PPT, Excel, PDF



👉什么是

ISO/IEC 17024:2012?
ISO 17024 2012 is an international standard created by the International Organization for Standardization (ISO) and the International Electrotechnical Commission (IEC). It provides a framework of requirements to ensure that personnel certification bodies are capable of providing consistent, reliable, and valid certifications. This standard outlines the criteria that organizations must meet if they wish to become certified personnel certification bodies.
The standard is divided into six main parts, each of which covers a different aspect of the certification process. These include:
1.一般要求

2.人员认证计划的结构和设计

3.评估程序

4.管理系统和文件控制

5.投诉和申诉

6.重新认证
ISO 17024 2012 provides the necessary requirements for organizations to demonstrate that they are able to provide competent certification services, as well as consistent assessments and re-evaluations of personnel performance. Organizations must comply with the standard in order to ensure that the certifications they provide are valid and reliable. This standard is used worldwide to ensure a consistent level of quality in personnel certification programs.
通过遵守ISO 17024 2012规定的要求,各组织可以证明其人员认证计划是可信和值得信赖的。
👉 ISO 17024 requirements:
1. Certified bodies must have highly qualified personnel capable of carrying out the certification process independently and impartially.
2. All personnel involved in assessment and certification shall undergo continuing education to ensure that the required competencies are maintained at an appropriate level.
3. A clear confidentiality policy and mission statement should be in place by certified bodies to ensure that test takers' personal information is protected and that ethical standards are met.
4. Specific requirements for internal system, review, audit, complaint handling, and reporting must be defined by each certified organization and comply with clearly established ISO 17024 standards.
5. Internal procedures must be documented and include clear guidelines on how the certification process is conducted.
6. Certified organizations must have an appropriate system in place to monitor the performance of certified individuals and ensure the proper use of certificates issued.
7. Certified bodies shall assess the potential risks associated with their activities and take the necessary steps to ensure that all aspects of the certification process comply with ISO 17024.
8. Certified bodies shall have an effective complaint and dispute resolution mechanism to ensure compliance with ISO 17024 requirements.
👉什么包含这个ISO 17024 2012包。

The ISO/IEC 17024:2012 package contains all documents necessary to comply with the standards. This includes a comprehensive overview of the requirements, detailed explanations of each section, and guidance on how to implement those requirements effectively. Additionally, it includes instructions for organizations to assess their personnel certification programs and develop an effective management system. Lastly, the ISO/IEC 17024:2012 package also contains templates and examples to help organizations understand how to meet the requirements. It is important for personnel certification bodies to adhere to these standards as they provide a consistent framework of requirements that ensure valid and reliable certifications are provided.
👉本套餐适用于谁。
Who this Package is for: This package is an invaluable resource for any organization that provides certifications and assessments of personnel. It is designed to provide a framework of criteria and requirements to ensure that the certifications provided are valid, reliable, and consistent across all organizations. This package can be used by organizations that are starting up a personnel certification program, as well as those that already have one in place and need to assess compliance. Additionally, it is a great resource for auditors and regulators who are responsible for ensuring the validity of personnel certifications.
ISO/IEC 17024:2012 package is an essential tool for any organization involved in the certification of personnel.
常见问题
有多少用户可以访问这个软件包?
这个软件包可以被所有在同一公司工作的人使用,无论他们的职位或部门。它提供了一套全面的解决方案,帮助简化流程和程序,同时提高生产力和效率。有了这个软件包,多达50个用户可以实时合作,使他们能够快速有效地分享重要数据。
是否有任何其他语言版本的软件包?
Yes, there are versions of the package available in several other languages. In addition to Italian, German, Portuguese, Swedish, and Japanese, Chinese is also offered. For those looking to use the package in a language other than English, this gives them a great option. If you have any queries, please contact us on the chat or send an email to support@qse-academy.com
如果我对服务不满意,是否有退款保证?
如果你对所提供的产品或服务不完全满意,我们会提供一个 30天退款保证! 我们提供一个安全、无风险的选择,使你对使用我们的服务的决定感到放心。我们明白,有时事情没有按计划进行,因此我们希望给你退款的机会。
我可以选择哪些付款方式?
有几种付款方式供你选择。你可以选择通过以下方式付款 信用 卡, 借贷 卡,或 贝宝.我们还为那些想分期付款的人提供了一个方便的分期付款计划。如果您对我们的付款方式有任何疑问,请随时联系我们。
当我订购时,我需要多长时间才能收到整个文件包?
你的购买将直接带你到下载页面,获取文件的链接会立即发送到你的收件箱。文件是在一个安全的.zip文件夹中提供的,需要解压。如果在下载时遇到任何困难,请联系 support@qse-academy.com - 我们的团队将非常乐意提供帮助!
专家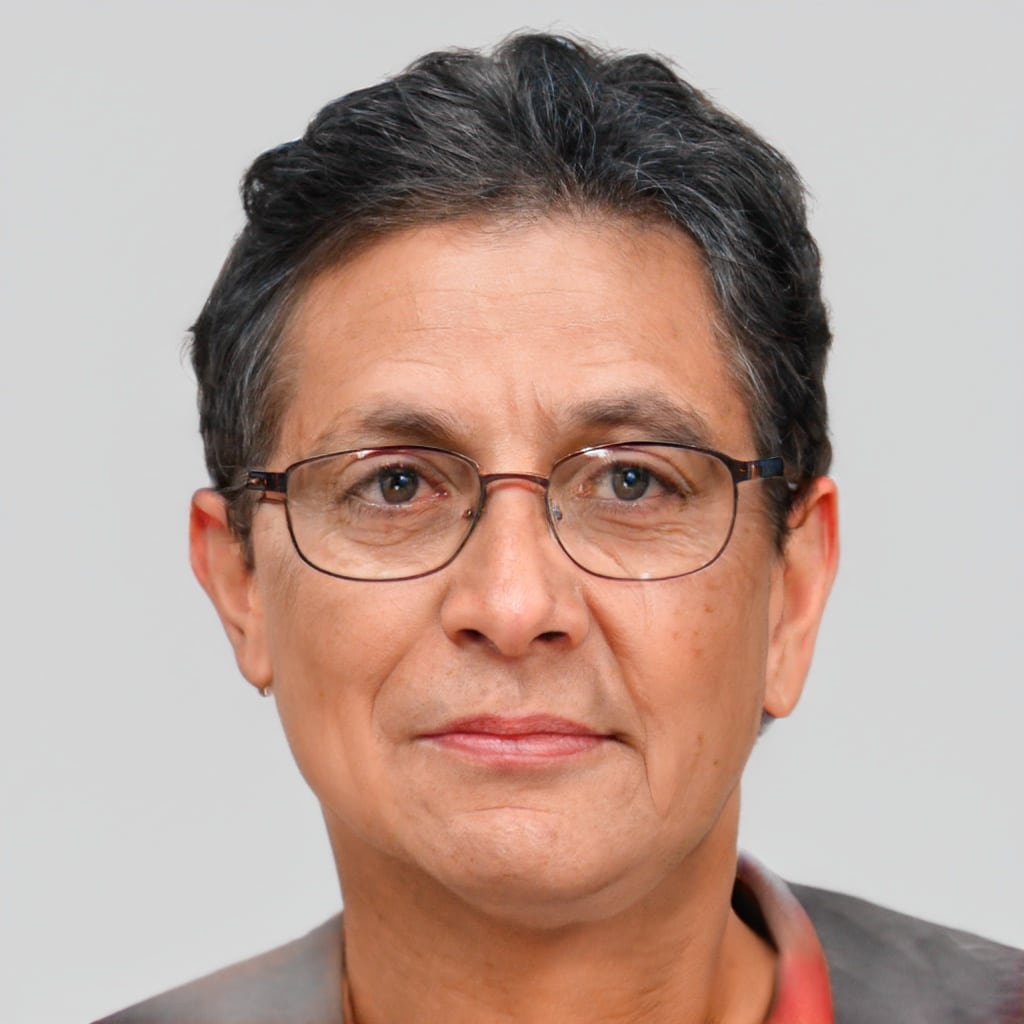 你好,了不起的人们
Marilyn C. 来自QSE学院团队 👋.
Marilyn C. 是国际标准化组织(ISO)规定的认证和实验室标准方面的主要专家。 她对ISO 17025、17020、17024、17034和17043认证有广泛的了解。 包括根据这些标准的评估和认证过程。她还拥有实施符合ISO 9000标准的质量管理体系(QMS)的经验。
Marilyn是一位经验丰富的顾问,她已经帮助许多组织实现了他们期望的ISO认证或证书。她就如何改进流程和程序提供指导,以满足ISO和IEC等国际标准机构提出的要求。她与客户紧密合作,确保实验室的运作符合这些高标准,以便他们能够保持他们的认证,获得长期成功。
此外,Marilyn还提供以下培训课程 质量管理系统(QMS)、风险评估和内部审计 为那些希望追求ISO认证的人提供服务。她还发表了几篇关于该主题的论文,并经常在各种行业会议上发言。
Marilyn在认证和标准方面的专业知识使她成为任何希望达到国际卓越标准的实验室或组织的宝贵财富。她对质量和客户服务的承诺确保客户在与Marilyn C.合作时得到最好的结果,使她成为寻求ISO认证或QMS指导的人的最佳选择。
Marilyn精通于为实验室制定和实施符合ISO标准的质量管理体系。她有能力 审查现有系统,并确定不符合要求或需要改进的地方。 此外,她有能力为员工提供培训课程,以提高他们对ISO要求的理解,以及如何在实验室环境中实施这些要求。
Marilyn曾与许多不同的组织在认证项目上广泛合作,确保他们能够满足国际机构规定的所有相关标准。她还拥有对实验室设施进行审计的经验,以检查是否符合相关标准。
作为该领域经验丰富的顾问,Marilyn可以为客户提供建议,说明需要做出哪些改变以确保完全符合国际标准。她可以为提高实验室服务质量提供指导,并为未来的认证制定计划。
👉 QSE学院背后是谁?
QSE学院是一个由独立的ISO顾问组成的小团队,在世界各地工作。我们的团队致力于提供一流的质量和环境标准咨询服务,帮助企业充分发挥其潜力。我们努力根据每个客户的需求提供个性化的、具有成本效益的服务。我们的顾问在ISO 9001、14001和45001领域拥有众多认证,使他们有能力应对任何质量或环境挑战。在QSE学院,我们热衷于帮助企业成长和成功,为他们提供实现目标所需的工具。我们的团队致力于提供全面的咨询服务,为每个客户的独特业务需求量身定做。我们努力通过提供一流的服务和支持,确保我们的客户从他们的投资中获得最大收益。凭借在质量、环境和安全标准咨询方面的多年经验,我们将确保你达到你所期望的成功水平。我们期待着与您合作。
👉 快速链接
是的,当然。我很乐意讨论你如何与我取得联系。联系我的最佳方式是通过电子邮件,地址是 Support@qse-academy.com.我每天会多次检查我的电子邮件,通常在24小时内回复,所以这是与我联系的最快方式。更重要的是,你还会有24/7全天候的聊天支持。
文件
👉这个软件包为你提供了以下功能。
Access on a laptop, desktop, and mobile
👉 本套餐包括
程序:
P-001 Quality Manual Procedure

P-002 Document Control Procedure

P-003 Record Control Procedure

P-004 Internal Audit Procedure

P-005 Nonconformity and Corrective Action Procedure

P-006 Management Review Procedure

P-007 Personnel Competence Procedure

P-008 Examination Development Procedure

P-009 Examination Delivery Procedure

P-010 Examination Security Procedure

P-011 Examination Scoring and Reporting Procedure

P-012 Candidate Appeals Procedure

P-013 Certification Maintenance Procedure

P-014 Impartiality Procedure

P-015 Confidentiality Procedure
Records and Forms:
F-001 Document Control Log

F-002 Record Control Log

F-003 Internal Audit Report

F-004 Corrective Action Request

F-005 Management Review Minutes

F-006 Competency Matrix

F-007 Examination Item Development Log

F-008 Examination Delivery Log

F-009 Examination Security Log

F-010 Examination Scoring Report

F-011 Candidate Appeals Log

F-012 Certification Maintenance Log

F-013 Impartiality and Conflict of Interest Declaration
Manual:
M-001 Quality Management System Manual
Others:
O-001 Organizational Chart

O-002 Scope and Application of the Certification Scheme

O-003 Certification Scheme Committee Terms of Reference
SOPs (Standard Operating Procedures):
SOP-001 External Document Control
SOP-002 Risk Management in Certification Activities
SOP-003 Complaints Handling
SOP-004 Suspending, Withdrawing, or Reducing Certification Scope
SOP-005 Recertification and Continuing Competence
SOP-006 Examination Item Analysis and Validation
SOP-007 Exam Accommodations for Special Needs
SOP-008 Candidate Identity Verification
SOP-009 Use of Certification Logos and Marks
SOP-010 Certification Scheme Committee Operations
SOP-011 Training Program Development and Delivery
SOP-012 Assessing Training Program Effectiveness
SOP-013 Quality Objectives and Continuous Improvement
SOP-014 Control of External Providers and Partners
SOP-015 Incident and Breach Reporting