如何获得GMP认证?
1? 7, 2021
2023-03-16 5:47
How to get GMP certification?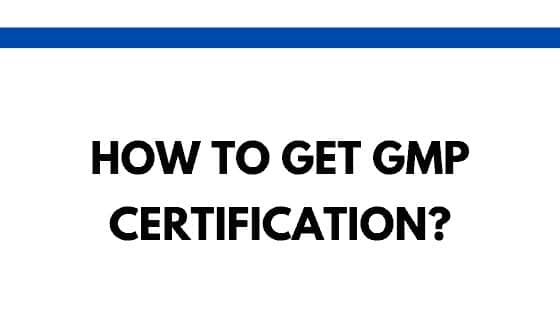 如何获得GMP认证?
How to get GMP certification? The GMP 认证是制药业的一个必备条件。要获得认证,首先需要提交包含资格预审档案的GMP申请,这通常需要半个月时间。此外,还有两个阶段的审核。
1)现场鉴定,审计人员将对你的现场进行为期3-5天的访问。
2)产品认证,审核员将对你的生产批次的样品进行测试。整个过程通常需要一到两个月,费用为$30,000~$40,000。
Besides the costly and time-consuming application process, pharmaceutical manufacturers are also required to pass an annual onsite audit every year as well as comply with internal quality management systems. Failure to comply can lead to suspension of business operations and/or deregistration by government inspectors. The necessity of recurrent annual audits may be less understood in other industries but it is vital in pharmaceuticals because they can have a life-changing impact on patients' health.
在国际上,越来越多的GMP认证计划被制药公司引进和采用。这一趋势是什么时候开始的,为什么?
有几个原因 GMP认证 已经在国际制药业中越来越受欢迎。首先,国际科学研究表明,在较先进的制药公司中,对GMP的遵守程度更高。最初的推动力来自美国,一批领先的制药厂为其仿制药生产设施制定了严格的GMP要求。结果,超过1000家总部设在美国的中小型公司签署了遵守这些自愿性标准,一些公司的仿制药产品在2003年获得了美国FDA的批准(美国FDA:仿制药:关键问题;美国PIRG;2004)。此后,国际制药公司纷纷效仿,自愿采用并加强他们自己的GMP要求,或与其他国家的要求相协调。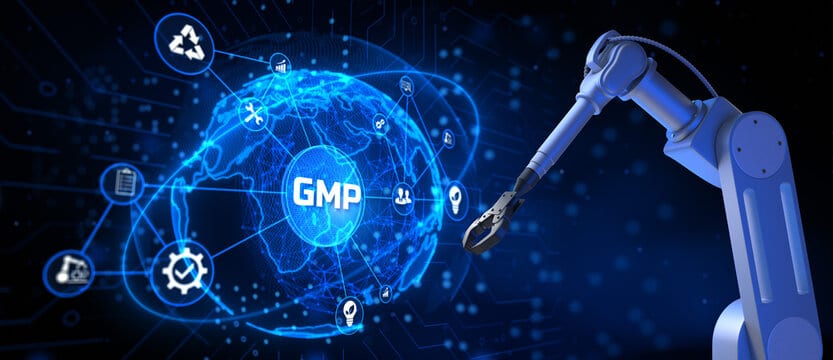 A second reason for the international harmonization of GMPs is related to product quality costs. It has been estimated that failure to comply with GMPS costs the pharmaceutical industry $1.2 billion annually in North America and Europe (Schwarz et al., 2005). According to the US Food and Drug Administration (FDA), companies with poor quality management systems can incur significant extra costs for recalls, customer complaints, inspections, and rework or a waste of raw materials, which lead to even more costly recalls when the product is used by consumers (FDA: Guidance for Industry; 2003).
In addition, given the extended supply chains in traditional pharmaceutical products such as API's and final products, a disruption at any point during production can have far-reaching implications for the entire industry. These factors are forcing global pharma companies toward collaborative efforts to develop common GMP requirements.
最后,人们普遍认为,统一的GMP标准将有助于实现全球化对小型企业的一些好处。例如,这些公司没有制定自己的质量标准所需的资源,也没有具备足够专业知识的审计团队。统一标准将使他们能够在一套透明的国际标准下获得认证,这将有助于他们在国际市场上获得信誉(Cargill & Hertel; 2006)。
法律要求进行GMP认证吗?
显然,制药厂必须满足GMP 为了遵守政府的要求而制定的法规. However, the laws in some countries require compliance even where GMPs are not effectively enforced. According to the European Medicines Agency (EMA), for example, it is important that medicine contains only active ingredients listed on the label; and should not be contaminated by other substances ("Product Information" section).
This can be a problem for firms in emerging markets where quality controls do not always ensure that all active ingredients are present. The EMA suggests that this problem can be easily resolved by ensuring compliance with good manufacturing practice (GMP) regulations.
此外,大多数国际制药机构也采用GMP标准作为他们对处方药的要求标准。虽然没有严格和统一的要求,但不止一个机构将GMP认证作为处方药的验证标准(Hertel & Cargill; 2007)。
How to assess a company's compliance with GMPs?
评估的第一步是找出该公司要求的认证内容。该证书可以由GMP委员会等认证机构颁发,也可以由IMS Health等审计机构认证,IMS Health已被大多数组织授予审计公司的权力。
一旦这些信息得到核实,下一步就是要了解有哪些GMP认证项目。这可能涉及搜索FDA网站、FDA出版物和提供标准或要求指导的监管机构网站。制造商和行业协会网站等来源也可能是有用的。较新的认证可能没有被广泛宣传,但很可能仍然会得到一些采用这些认证的主要制药公司或董事会成员的支持(GMP委员会;2006)。这些组织有可能提供核心信息,包括在质量体系文件中,这也将确定现场审核员将在GMP审核的现场资格阶段访问的地方。列出每项要求和应实施时间的材料的另一个来源可能是ISPE(国际制药工程协会)和其他特定行业机构。
最后,对公司的关键人员进行访谈,可能有助于收集有关如何实施GMP要求的信息,以及是否会严格执行或有很大的灵活性。质量体系文件和审计报告应提供GMP评估的每个组成部分的结果细节(GMP委员会;2006)。
要怎样才能成为认证者?
There are two categories for application to certification. As an initial requirement, companies must establish a working GMP program by completing an application form that requires a set of documents such as inventories, quality reports, and training policies, etc.) (ISO: Quality Systems; 1994). In addition, there is a mandatory annual on-site audit check (for active pharmaceutical ingredients predominantly) and at least one contract manufacture annually. Depending on the country's requirements, some on-site audits may be required every year or every two years while others may have an annual frequency. When companies pass these stages and get their certification license, they typically get a recognizable badge to display information on their products.