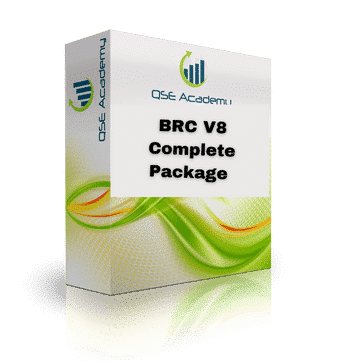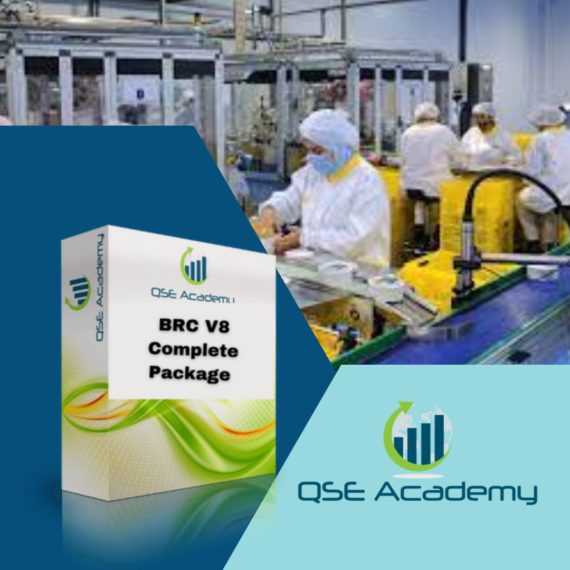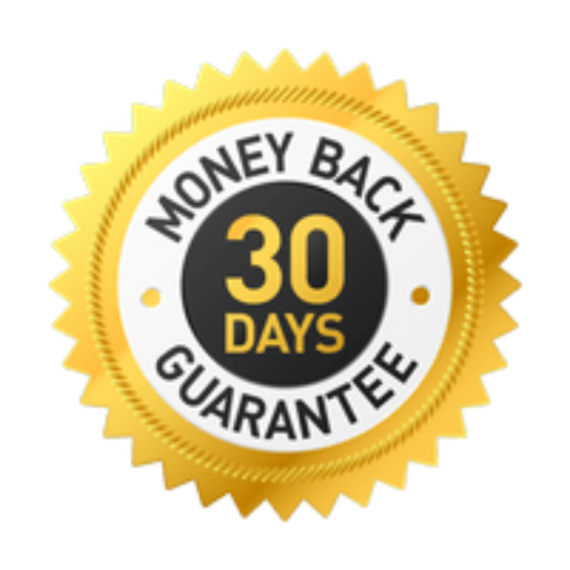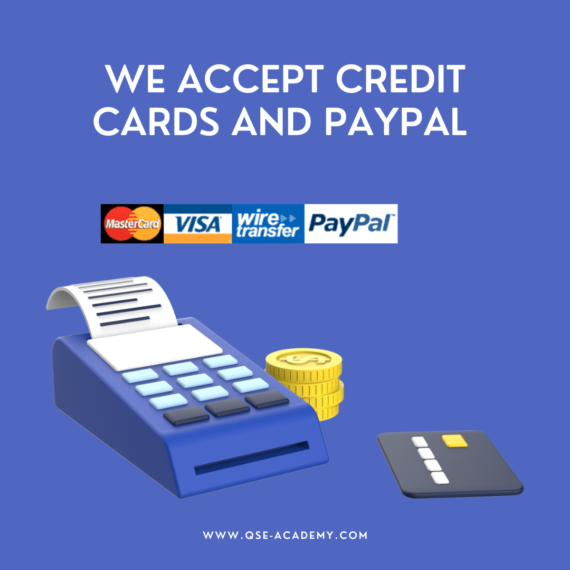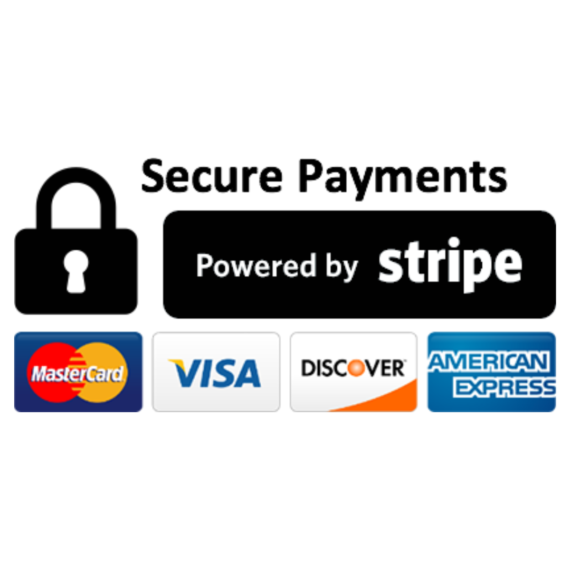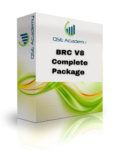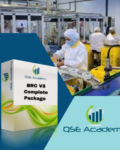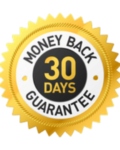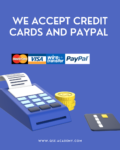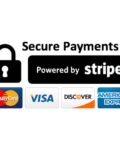 BRC V9 Package
$689-$689
Comply with the latest global certification standard, BRC V8.
Provide assurance for the safety, quality, and legality of your products, services, and processes.
Demonstrate your commitment to excellence by following the requirements for BRC V8.
➡️All the necessary documents for certification.
➡️ 30-day money-back guarantee.
➡️ Immediate download
➡️ 24/7 Stöd Service
➡️ Document types included: Docx, PPT, Excel, PDF
The BRC V9 Documents Package is designed to help organizations meet the requirements of the British Retail Consortium (BRC) Global Standard for Food and Packaging Materials. The standard is widely recognized by major supermarkets, food retailers, and other international markets, giving companies access to global markets. This package contains a comprehensive set of documents that provide guidance on meeting the requirements of the standard. It includes a quality manual, procedures, checklists, forms, and templates which have been designed to help you document your processes and monitor compliance. The documents are easy-to-follow and customizable, making them suitable for any business size or type.
The BRC V9 Documents Package is an invaluable resource for organizations striving to adhere to the British Retail Consortium (BRC) Global Standard for Food and Packaging Materials. With this standard's recognition by leading supermarkets, food retailers, and international markets, companies that successfully implement the BRC V9 standard gain access to a global market, expanding their business opportunities.
This all-inclusive package comprises an extensive set of documents that provide guidance on how to comply with the standard's requirements. The documentation includes a quality manual, detailed procedures, checklists, forms, and customizable templates designed to help you thoroughly document your processes and monitor compliance.
The quality manual serves as the foundation for your BRC V9 compliance efforts. It outlines your organization's commitment to food safety, quality, and regulatory compliance, providing a clear roadmap for implementing the standard. The manual also describes the roles and responsibilities of various personnel, ensuring that everyone in the organization understands their part in maintaining high food safety and quality standards.
Procedures are the backbone of any effective food safety management system. This package contains procedures covering all aspects of the BRC V9 standard, from hazard analysis and risk assessment to supplier management and product recall processes. These procedures help your organization establish and maintain a robust food safety and quality management system that meets the requirements of the BRC V9 standard.
Checklists are essential tools for ensuring that all necessary steps are taken during the implementation and ongoing maintenance of the BRC V9 standard. The package includes checklists for internal audits, management reviews, and other essential activities that help you identify gaps and areas for improvement, fostering a continuous improvement culture within your organization.
Forms and templates provided in the package are designed to streamline the documentation process, making it easy for your organization to demonstrate compliance with the BRC V9 standard. These customizable documents cover various topics such as process control, product specifications, and corrective actions, enabling you to adapt them to your specific needs and requirements.
The BRC V9 Documents Package is easy-to-follow and adaptable, ensuring that organizations of any size or type can successfully implement the BRC V9 standard. The comprehensive set of documents simplifies the process of achieving compliance with the standard, allowing your organization to focus on maintaining the highest levels of food safety and quality. By implementing the BRC V9 standard, your organization can confidently showcase its commitment to food safety, quality, and regulatory compliance, gaining a competitive edge in the global market.
In summary, the BRC V9 Documents Package is a must-have resource for any organization looking to achieve compliance with the BRC Global Standard for Food and Packaging Materials. With its extensive documentation, customizable templates, and user-friendly format, this package will guide you through the process of implementing and maintaining a robust food safety management system that meets the BRC V9 standard requirements, opening doors to global markets and enhancing your organization's reputation for food safety and quality excellence.
👉

Det här paketet hjälper dig:
Säkerställ compliance with BRC packaging standards
Prepare for regular audits conducted by certification bodies
Create an effective system to track product safety and quality
Develop reliable documentation that meets the necessary requirements
Provide clear guidance to personnel on how to demonstrate compliance
Reduce operational costs associated with non-compliance
👉

Vem det här paketet är till för:
The BRC V9 Documents Package is designed for:
Packaging manufacturers and suppliers need to demonstrate compliance with the BRC Global Standard for Packaging and Food.
Business owners who want to ensure their products meet quality standards required by major supermarkets, food retailers, and international markets.
Auditors and consultants who specialize in helping organizations develop effective systems of packaging and product safety management.
Quality assurance personnel responsible for implementing a system that meets regulatory requirements.
👉

Vilka är de förväntade resultaten?
Gain a comprehensive understanding of the BRC Global Standard
Develop an effective tracking system to monitor product safety and quality

Create reliable documentation tailored specifically to your organization's needs

Ensure compliance with all relevant packaging regulations
Minimize the risk of non-compliance associated costs and penalties
Improve business reputation and access to global markets.
| | |
| --- | --- |
| Språk | English, Italian, German, Swedish, Portuguese, Chinese, Japanese |
Vanliga frågor
Hur många användare kan få tillgång till paketet?
Paketet kan användas av alla som arbetar på samma företag, oavsett position eller avdelning. Det erbjuder en omfattande uppsättning lösningar för att hjälpa till att effektivisera processer och förfaranden och samtidigt öka produktiviteten och effektiviteten. Med det här paketet kan upp till 50 användare arbeta tillsammans i realtid, så att de snabbt och effektivt kan dela viktiga data.
Finns det en version av paketet på andra språk?
Yes, there are versions of the package available in several other languages. In addition to Italian, German, Portuguese, Swedish, and Japanese, Chinese is also offered. For those looking to use the package in a language other than English, this gives them a great option. If you have any queries, please contact us on the chat or send an email to support@qse-academy.com
Finns det en återbetalningsgaranti om jag är missnöjd med tjänsten?
Om du inte är helt nöjd med produkten eller tjänsten erbjuder vi dig en 30-dagars pengarna-tillbaka-garanti! Vi erbjuder ett säkert och riskfritt alternativ så att du kan känna dig trygg i ditt beslut att använda vår tjänst. Vi förstår att saker och ting ibland inte fungerar som planerat och därför vill vi ge dig möjlighet till återbetalning.
Vilka betalningsalternativ är tillgängliga för mig?
Det finns flera betalningsalternativ. Du kan välja att betala med kredit kort, debitering kort, eller PayPal. Vi erbjuder också en bekväm layaway-plan för dem som vill betala för sitt köp över tid. Om du har några frågor om våra betalningsalternativ är du välkommen att kontakta oss.
När jag beställer, hur lång tid tar det innan jag får hela dokumentpaketet?
När du köper kommer du direkt till nedladdningssidan och en länk för att hämta filen skickas direkt till din inkorg. Dokumenten tillhandahålls i en säker .zip-mapp som behöver extraheras. Om du har problem med nedladdningen kan du kontakta oss på följande adress support@qse-academy.com - vårt team hjälper dig mer än gärna!
Dokument
👉 Det här paketet ger dig följande funktioner:
Fullständigt livstid tillgång till

Access on laptop, desktop, eller . mobile
👉 Detta paket innehåller
Förfaranden:

Quality Management System Procedure

Management Responsibility Procedure

Food Safety Plan Procedure (HACCP)

Hazard Analysis Procedure

Food Defense Plan Procedure

Food Fraud Mitigation Procedure

Allergen Management Procedure

Product Development Procedure

Supplier Approval and Monitoring Procedure

Internal Audit Procedure

Non-Conforming Product Procedure

Corrective and Preventive Action Procedure

Control of Documents and Records Procedure

Training and Competence Procedure

Traceability Procedure

Validation and Verification Procedure

Complaint Handling Procedure

Product Recall Procedure

Product Withdrawal Procedure

Incident Management Procedure

Calibration and Maintenance Procedure

Pest Control Procedure

Hygiene and Cleaning Procedure

Environmental Monitoring Procedure

Waste Management Procedure

Storage and Distribution Procedure

Labeling and Packaging Procedure

Equipment and Utensil Management Procedure

Records and Forms:

HACCP Team Meeting Record

Hazard Analysis Worksheet

CCP Decision Tree Worksheet

HACCP Plan Summary

Food Defense Assessment Form

Food Fraud Vulnerability Assessment Form

Allergen Risk Assessment Form

Supplier Evaluation and Approval Form

Tidsplan för internrevision

Internal Audit Report

Non-Conformance Report

Corrective Action Request

Training Record

Traceability Test Record

Validation and Verification Record

Customer Complaint Log

Product Recall Log

Incident Report

Calibration Record

Maintenance Log

Pest Control Inspection Report

Cleaning Schedule and Record

Environmental Monitoring Record

Waste Disposal Record

Storage and Distribution Record

Label Approval Form

Equipment and Utensil Log

Manual:

BRC V9 Quality and Food Safety Management System Manual


Others:

Site Map and Process Flow Diagrams

Organizational Chart

Job Descriptions

BRC V9 Gap Analysis Tool

Risk Assessment
      SOPs:
SOP for Raw Material Receiving

SOP for Storage of Raw Materials

SOP for Handling and Storage of Packaging Materials

SOP for Pre-Operational Inspection and Cleaning

SOP for Personal Hygiene and GMPs

SOP for Hand Washing and Sanitizing

SOP for Temperature Control and Monitoring

SOP for Product Inspection and Testing

SOP for In-Process Quality Control

SOP for Finished Product Release

SOP for Cleaning and Sanitizing Equipment

SOP for Allergen Control and Cross-Contact Prevention

SOP for Foreign Material Control

SOP for Product Identification and Traceability

SOP for Glass and Brittle Plastic Control

SOP for Maintenance and Repair

SOP for Pest Management

SOP for Water Quality Monitoring and Control

SOP for Air Quality Monitoring and Control

SOP for Waste Handling and Disposal

SOP for Emergency Procedures

SOP for Shipping and Receiving
Experter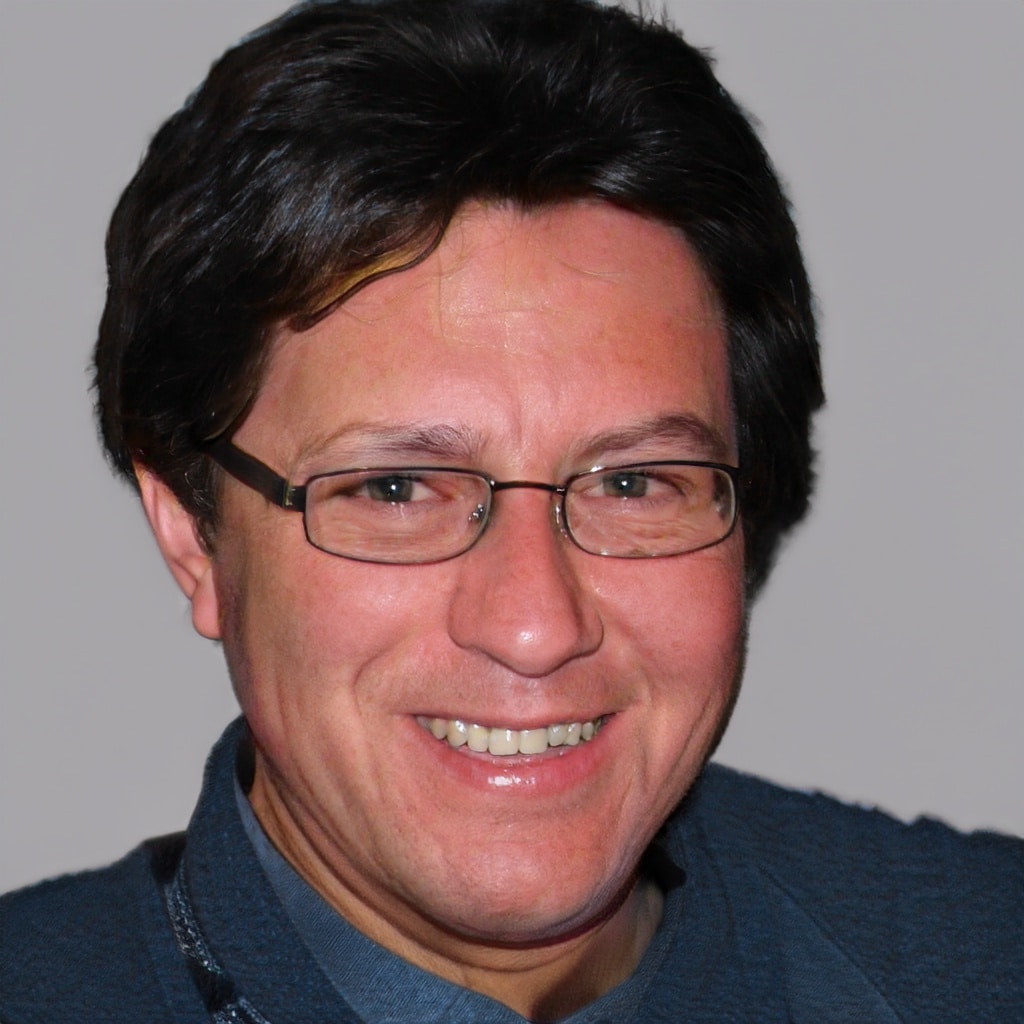 👉Hej, fantastiska människor!
Vi presenterar Robert M., expertledaren bakom våra framgångar inom standarder för livsmedelssäkerhet. Med flera decenniers erfarenhet av HACCP, FSSC 22000, IFS och BRC är Robert en välrespekterad auktoritet på området. Hans imponerande meritlista sträcker sig över flera branscher och han har arbetat med en rad Fortune 500-företag såväl som små företag. Som en mycket erfaren konsult har han gett ovärderliga råd till otaliga organisationer som vill införa eller upprätthålla sina egna livsmedelssäkerhetssystem. Roberts enorma kunskap och expertis gör honom till en självklar resurs för allt som rör livsmedelssäkerhetsstandarder som HACCP, FSSC 22000, IFS och BRC.
Det som verkligen skiljer Robert från andra yrkesverksamma är hans engagemang för att hålla sig uppdaterad om den senaste utvecklingen inom branschen. Han forskar ständigt om nya trender och tekniker och hittar sätt att integrera dem i sina befintliga råd och konsulttjänster. Dessutom lägger han stor vikt vid att tillhandahålla personliga lösningar enligt varje kunds unika behov och krav. Hans förmåga att förstå deras speciella sammanhang gör hans lösningar mycket effektiva och ändamålsenliga när det är dags att genomföra dem i praktiken.
Framför allt strävar Robert efter att hjälpa varje organisation att nå sina mål genom att ge råd av högsta kvalitet baserat på många års erfarenhet i branschen. Han har ett nära samarbete med kunderna i varje steg av processen - från utformning till genomförande - och ser till att de får ut maximalt värde av sina investeringar i varje steg. Oavsett om du precis har börjat eller har arbetat med standarder för livsmedelssäkerhet ett tag, kan du räkna med Roberts stora kunskap för att ge dig ovärderliga insikter för att nå framgång.
👉Är du intresserad av att komma i kontakt med Robert?
Vi diskuterar gärna hur vi kan hjälpa dig. Du är välkommen att kontakta oss via e-post på support@qse-academy.com så svarar vi mer än gärna på alla frågor du kan tänkas ha. Du kan också dra nytta av vår chattsupport dygnet runt om du behöver den. Vi ser fram emot att arbeta med dig!
👉 Snabblänkar
Om oss: https://www.qse-academy.com/about-us
Kontakta oss: https://www.qse-academy.com/contact-us
Youtube: https://www.youtube.com/channel/UC_KlYmnVuAFDrJzmGxdNp1g
Facebook: https://www.facebook.com/QSEAcademy
Boka en kostnadsfri konsultation: https://www.qse-academy.com/live-iso-consultation
Tack för ditt intresse för QSE Academy och dess tjänster! Vi ser fram emot att höra från dig snart! Tveka inte att kontakta oss om du har några andra frågor eller förfrågningar - vi är här för att hjälpa dig!