Osäkerhet vid mätning
mars 12, 2019
2023-03-28 2:48
Uncertainty of Measurement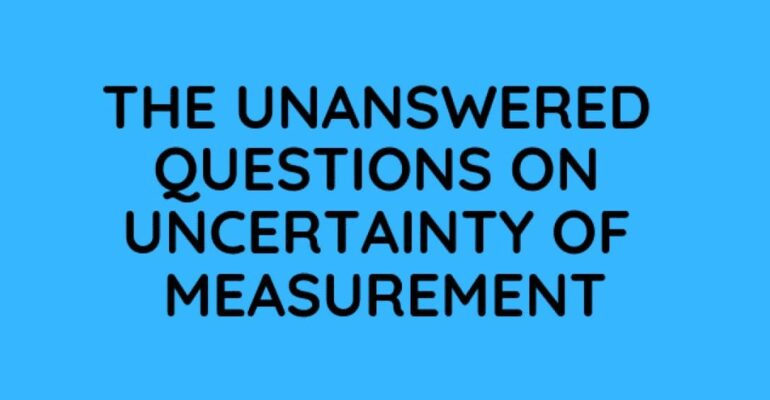 Osäkerhet vid mätning
When Uncertainty of Measurement isn't taken into consideration, then the bigger the uncertainty, the greater are the odds of passing failures and failing passes. So that the uncertainty is linked to the amount of confidence. There's uncertainty related to every test and calibration.
Osäkerheten är sannolikt något större. Medan den betecknar ett allmänt begrepp kallas dess kvantitativa mått för standardosäkerhet. Var och en av dem har sin egen oberoende osäkerhet, som måste användas tillsammans med de andra på ett matematiskt sätt. på ett sätt som gör det möjligt att uppskatta osäkerheten i den allmänna mätningen.
Many different kinds of measurements are created in physics. It's crucial, to be honest when reporting a measurement, so it does not seem to be more accurate than the equipment used to create the measurement allows. It's perfectly possible to bring a measurement accurately and erroneously! Force measurement utilizing a strain gauge transducer isn't direct.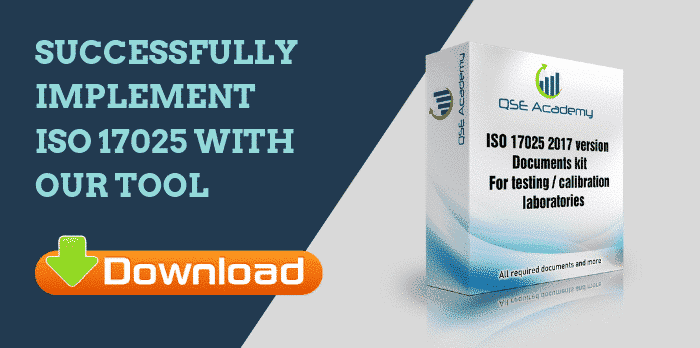 Vad du måste veta om mätosäkerhet
Uncertainty can't be avoided but it can be lowered by using `better' apparatus. In reality, it is the most important thing that we have. The uncertainty of the consequence of measurement reflects the absence of an exact understanding of the worth of the measurand.
The uncertainty reflects the doubt in the result of the measurement. Uncertainty within measurement is also determined by a term called the calibration interval. Now that you know the right scientific means to assess the uncertainty of measurement let's consider another manner.
För mer information om hur du får ISO 17025 ackreditering för ditt laboratorium: https://www.qse-academy.com/iso17025version2017eng
ISO-standard ISO/IEC 17025 beskriver kraven för uppskattning av mätosäkerheter.
Standard ISO/IEC 17025 emphasizes Begreppet osäkerhet, särskilt när det gäller analyser och provningar, både när det gäller bedömningen, omnämnandet av det i resultatrapporterna och användningen av det i samband med försäkran om överensstämmelse.
Genomförandet i laboratorierna möter olika svårighetsgrader beroende på sektorerna:
? For laboratories of accredited calibration, the approach is old. The actions are designed essentially to harmonize approaches to the estimation of uncertainties, based on the study of the GUM (Guide Uncertainties Measurement) and of the document EA 4/02;
? For laboratories of analysis or tests, the situation is much more mixed, both because of the heterogeneity of the sectors of activity encountered and the purpose of the analysis or tests (for example, the analysis in medical biology on the one hand, and the level of acoustic emission of appliances of the other), that by the disparity in levels of knowledge on the subject.
När dessa analys- och provningslaboratorier utför sina kalibreringar enligt standarden ISO/IEC 17025 (från referensstandarder som kalibrerats enligt anvisningarna) måste de dessutom ha ett förfarande för att uppskatta osäkerheten i mätningarna av dessa kalibreringar.
Uppgift om osäkerheten i kalibreringsintygen.
I standarden NF EN ISO/IEC 17025 anges följande:
[?]
Laboratorierna ska alltid ange den osäkerhet som är förknippad med resultatet i kalibreringsintygen.
I standarden NF EN ISO/IEC 17025 anges följande punkter:
"In addition to the requirements listed, the calibration certificates must include the following elements, when this is necessary for the interpretation of the results of calibration:
När förklaringar om överensstämmelse upprättas måste mätosäkerheten beaktas.
Uppgift om osäkerheten i provningsrapporterna
I standarden NF EN ISO/IEC 17025 anges följande:
Utöver de krav som anges ska provningsrapporterna innehålla följande uppgifter, om detta är nödvändigt för tolkningen av provningsresultaten:
[?]
C) Om det finns en plats, uppskattas en deklaration om mätosäkerheten. Informationen om osäkerheten är nödvändig i provningsrapporterna när den är viktig för giltigheten eller tillämpningen av provningsresultaten, när kundens anvisningar krävs eller när osäkerheten påverkar överensstämmelsen med gränsvärdena i en specifikation.
[?]
Tolkningen av denna punkt återspeglas på följande sätt:
Den osäkerhet som är förknippad med resultatet ska anges i de rapporter som analys- eller provningslaboratorierna avger, åtminstone i följande fall:
? When requested by the customer, which is traceable to the level of the contract review;
? When the laboratory has planned to issue a declaration of conformity in a report on the results in the report with the specification limits that do not incorporate already the uncertainty;
? When the standard or the method of analysis or testing mentions tolerances to do not exceed or thresholds to achieve, and that these tolerances or thresholds do not take already into account the uncertainty.
Om metoden eller specifikationen begränsar osäkerheten, skall det i rapporten anges hur det förhåller sig med denna.