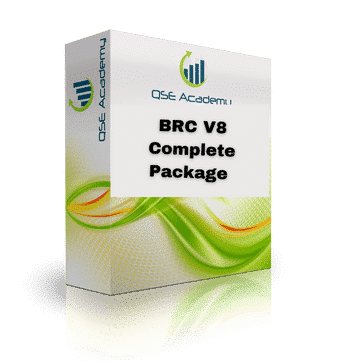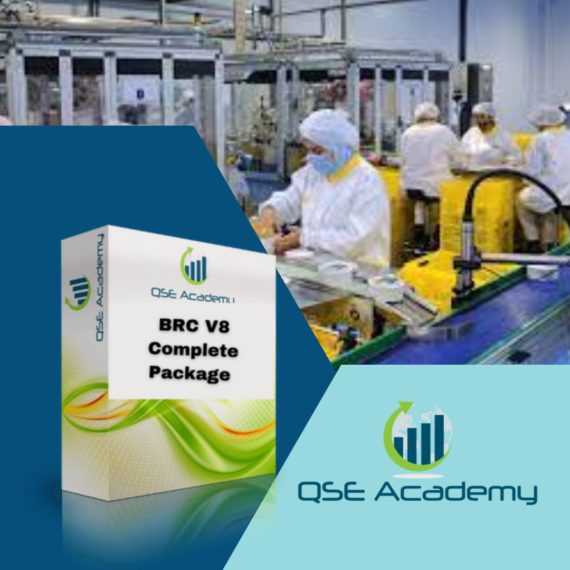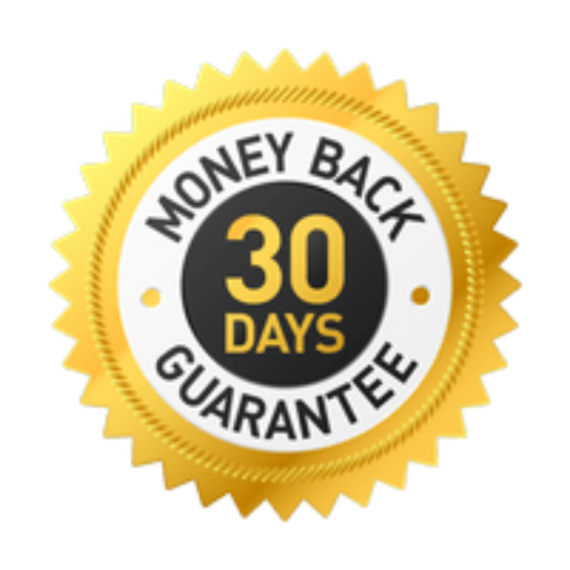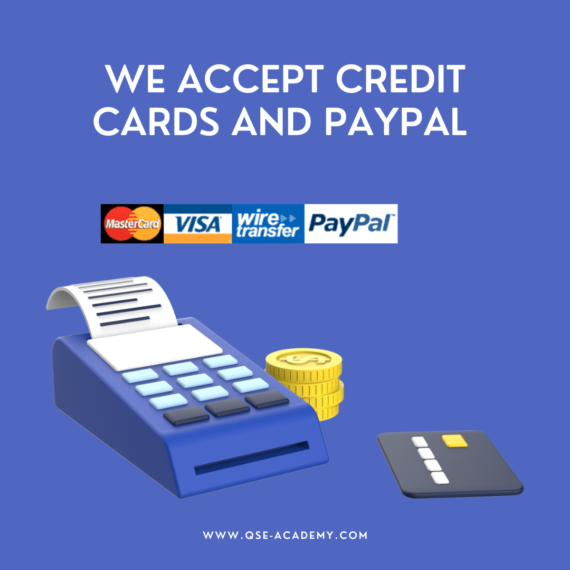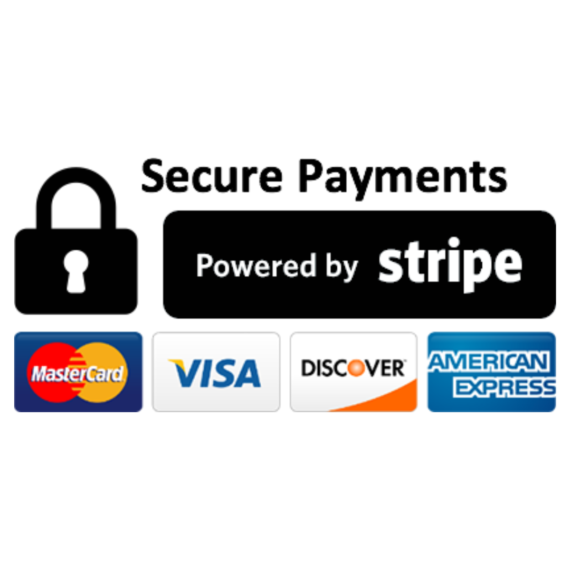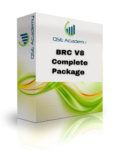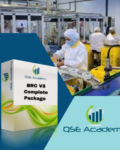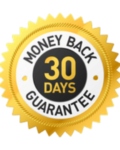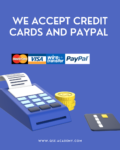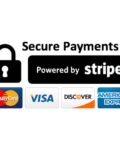 BRC V9 Package
Comply with the latest global certification standard, BRC V8.
Provide assurance for the safety, quality, and legality of your products, services, and processes.
Demonstrate your commitment to excellence by following the requirements for BRC V8.
??All the necessary documents for certification.
?? 30-day money-back guarantee.
?? Immediate download
?? 24/7 Unterstützung Service
?? Document types included: Docx, PPT, Excel, PDF
The BRC V9 Documents Package is designed to help organizations meet the requirements of the British Retail Consortium (BRC) Global Standard for Food and Packaging Materials. The standard is widely recognized by major supermarkets, food retailers, and other international markets, giving companies access to global markets. This package contains a comprehensive set of documents that provide guidance on meeting the requirements of the standard. It includes a quality manual, procedures, checklists, forms, and templates which have been designed to help you document your processes and monitor compliance. The documents are easy-to-follow and customizable, making them suitable for any business size or type.
The BRC V9 Documents Package is an invaluable resource for organizations striving to adhere to the British Retail Consortium (BRC) Global Standard for Food and Packaging Materials. With this standard's recognition by leading supermarkets, food retailers, and international markets, companies that successfully implement the BRC V9 standard gain access to a global market, expanding their business opportunities.
This all-inclusive package comprises an extensive set of documents that provide guidance on how to comply with the standard's requirements. The documentation includes a quality manual, detailed procedures, checklists, forms, and customizable templates designed to help you thoroughly document your processes and monitor compliance.
The quality manual serves as the foundation for your BRC V9 compliance efforts. It outlines your organization's commitment to food safety, quality, and regulatory compliance, providing a clear roadmap for implementing the standard. The manual also describes the roles and responsibilities of various personnel, ensuring that everyone in the organization understands their part in maintaining high food safety and quality standards.
Procedures are the backbone of any effective food safety management system. This package contains procedures covering all aspects of the BRC V9 standard, from hazard analysis and risk assessment to supplier management and product recall processes. These procedures help your organization establish and maintain a robust food safety and quality management system that meets the requirements of the BRC V9 standard.
Checklists are essential tools for ensuring that all necessary steps are taken during the implementation and ongoing maintenance of the BRC V9 standard. The package includes checklists for internal audits, management reviews, and other essential activities that help you identify gaps and areas for improvement, fostering a continuous improvement culture within your organization.
Forms and templates provided in the package are designed to streamline the documentation process, making it easy for your organization to demonstrate compliance with the BRC V9 standard. These customizable documents cover various topics such as process control, product specifications, and corrective actions, enabling you to adapt them to your specific needs and requirements.
The BRC V9 Documents Package is easy-to-follow and adaptable, ensuring that organizations of any size or type can successfully implement the BRC V9 standard. The comprehensive set of documents simplifies the process of achieving compliance with the standard, allowing your organization to focus on maintaining the highest levels of food safety and quality. By implementing the BRC V9 standard, your organization can confidently showcase its commitment to food safety, quality, and regulatory compliance, gaining a competitive edge in the global market.
In summary, the BRC V9 Documents Package is a must-have resource for any organization looking to achieve compliance with the BRC Global Standard for Food and Packaging Materials. With its extensive documentation, customizable templates, and user-friendly format, this package will guide you through the process of implementing and maintaining a robust food safety management system that meets the BRC V9 standard requirements, opening doors to global markets and enhancing your organization's reputation for food safety and quality excellence.
?

Dieses Paket wird Ihnen helfen:
Sicherstellen compliance with BRC packaging standards
Prepare for regular audits conducted by certification bodies
Create an effective system to track product safety and quality
Develop reliable documentation that meets the necessary requirements
Provide clear guidance to personnel on how to demonstrate compliance
Reduce operational costs associated with non-compliance
?

Für wen dieses Paket gedacht ist:
The BRC V9 Documents Package is designed for:
Packaging manufacturers and suppliers need to demonstrate compliance with the BRC Global Standard for Packaging and Food.
Business owners who want to ensure their products meet quality standards required by major supermarkets, food retailers, and international markets.
Auditors and consultants who specialize in helping organizations develop effective systems of packaging and product safety management.
Quality assurance personnel responsible for implementing a system that meets regulatory requirements.
?

Was sind die erwarteten Ergebnisse?
Gain a comprehensive understanding of the BRC Global Standard
Develop an effective tracking system to monitor product safety and quality

Create reliable documentation tailored specifically to your organization's needs

Ensure compliance with all relevant packaging regulations
Minimize the risk of non-compliance associated costs and penalties
Improve business reputation and access to global markets.
| | |
| --- | --- |
| Sprache | English, Italian, German, Swedish, Portuguese, Chinese, Japanese |
FAQs
Wie viele Nutzer können auf dieses Paket zugreifen?
Dieses Paket kann von allen Mitarbeitern eines Unternehmens genutzt werden, unabhängig von ihrer Position oder Abteilung. Es bietet ein umfassendes Lösungspaket zur Rationalisierung von Prozessen und Verfahren bei gleichzeitiger Steigerung von Produktivität und Effizienz. Mit diesem Paket können bis zu 50 Benutzer in Echtzeit zusammenarbeiten und so wichtige Daten schnell und effizient gemeinsam nutzen.
Gibt es eine Version des Pakets in anderen Sprachen?
Yes, there are versions of the package available in several other languages. In addition to Italian, German, Portuguese, Swedish, and Japanese, Chinese is also offered. For those looking to use the package in a language other than English, this gives them a great option. If you have any queries, please contact us on the chat or send an email to support@qse-academy.com
Is there a money-back guarantee if I'm unhappy with the service?
Wenn Sie mit dem Produkt oder der erbrachten Dienstleistung nicht zufrieden sind, bieten wir Ihnen eine 30 Tage Geld-zurück-Garantie! Wir bieten Ihnen eine sichere, risikofreie Option, damit Sie sich bei Ihrer Entscheidung für unseren Service sicher fühlen können. Wir verstehen, dass die Dinge manchmal nicht so laufen wie geplant, und deshalb möchten wir Ihnen die Möglichkeit einer Rückerstattung geben.
Welche Zahlungsmöglichkeiten stehen mir zur Verfügung?
Es stehen Ihnen mehrere Zahlungsmöglichkeiten zur Verfügung. Sie können wählen, ob Sie per Kredit Karte, Debit Karte, oder PayPal. Wir bieten auch eine bequeme Ratenzahlung für diejenigen an, die ihren Kauf über einen längeren Zeitraum bezahlen möchten. Wenn Sie Fragen zu unseren Zahlungsmöglichkeiten haben, können Sie sich gerne an uns wenden.
Wie lange dauert es bei einer Bestellung, bis ich das gesamte Paket mit den Dokumenten erhalte?
Nach dem Kauf werden Sie direkt zur Download-Seite weitergeleitet, und ein Link zum Abrufen der Datei wird sofort an Ihren Posteingang geschickt. Die Dokumente werden in einem sicheren .zip-Ordner bereitgestellt, der entpackt werden muss. Sollten Sie Schwierigkeiten beim Herunterladen haben, wenden Sie sich bitte an support@qse-academy.com - unser Team hilft Ihnen gerne weiter!
Dokumente
? This package provides you with the following features:
Vollständig Lebensdauer Zugang

Access on laptop, desktop, oder mobile

Bescheinigung über den Abschluss
? Dieses Paket enthält
Verfahren:

Quality Management System Procedure

Management Responsibility Procedure

Food Safety Plan Procedure (HACCP)

Hazard Analysis Procedure

Food Defense Plan Procedure

Food Fraud Mitigation Procedure

Allergen Management Procedure

Product Development Procedure

Supplier Approval and Monitoring Procedure

Internal Audit Procedure

Non-Conforming Product Procedure

Corrective and Preventive Action Procedure

Control of Documents and Records Procedure

Training and Competence Procedure

Traceability Procedure

Validation and Verification Procedure

Complaint Handling Procedure

Product Recall Procedure

Product Withdrawal Procedure

Incident Management Procedure

Calibration and Maintenance Procedure

Pest Control Procedure

Hygiene and Cleaning Procedure

Environmental Monitoring Procedure

Waste Management Procedure

Storage and Distribution Procedure

Labeling and Packaging Procedure

Equipment and Utensil Management Procedure

Records and Forms:

HACCP Team Meeting Record

Hazard Analysis Worksheet

CCP Decision Tree Worksheet

HACCP Plan Summary

Food Defense Assessment Form

Food Fraud Vulnerability Assessment Form

Allergen Risk Assessment Form

Supplier Evaluation and Approval Form

Zeitplan für das interne Audit

Internal Audit Report

Non-Conformance Report

Corrective Action Request

Training Record

Traceability Test Record

Validation and Verification Record

Customer Complaint Log

Product Recall Log

Incident Report

Calibration Record

Maintenance Log

Pest Control Inspection Report

Cleaning Schedule and Record

Environmental Monitoring Record

Waste Disposal Record

Storage and Distribution Record

Label Approval Form

Equipment and Utensil Log

Manual:

BRC V9 Quality and Food Safety Management System Manual


Others:

Site Map and Process Flow Diagrams

Organizational Chart

Job Descriptions

BRC V9 Gap Analysis Tool

Risk Assessment
SOPs:
SOP for Raw Material Receiving

SOP for Storage of Raw Materials

SOP for Handling and Storage of Packaging Materials

SOP for Pre-Operational Inspection and Cleaning

SOP for Personal Hygiene and GMPs

SOP for Hand Washing and Sanitizing

SOP for Temperature Control and Monitoring

SOP for Product Inspection and Testing

SOP for In-Process Quality Control

SOP for Finished Product Release

SOP for Cleaning and Sanitizing Equipment

SOP for Allergen Control and Cross-Contact Prevention

SOP for Foreign Material Control

SOP for Product Identification and Traceability

SOP for Glass and Brittle Plastic Control

SOP for Maintenance and Repair

SOP for Pest Management

SOP for Water Quality Monitoring and Control

SOP for Air Quality Monitoring and Control

SOP for Waste Handling and Disposal

SOP for Emergency Procedures

SOP for Shipping and Receiving
Experten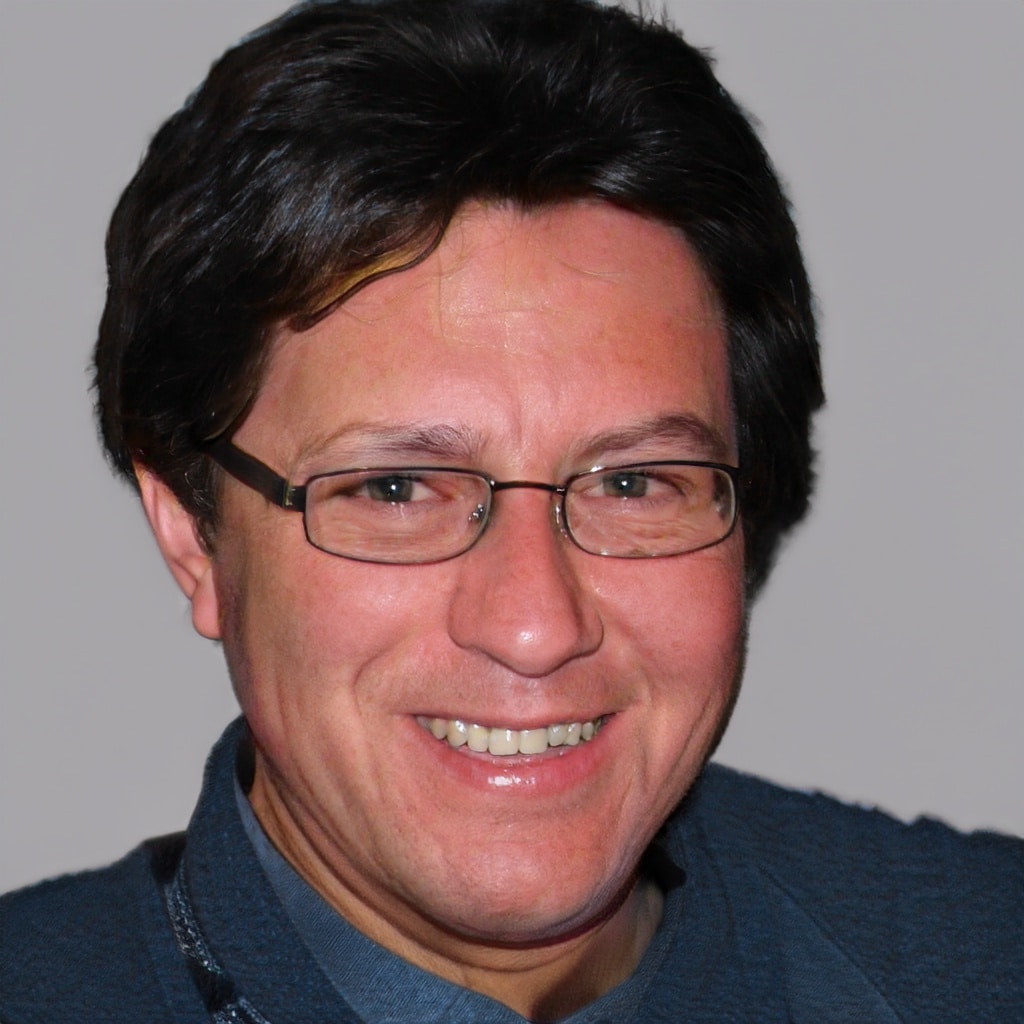 Introducing Robert M., the expert leader behind our success in food safety standards. With decades of experience in HACCP, FSSC 22000, IFS, and BRC, Robert is a well-respected authority in the field. His impressive track record spans across multiple industries, having worked with an array of Fortune 500 companies as well as small businesses. As a highly experienced consultant, he has provided invaluable advice to countless organizations looking to implement or maintain their own food safety systems. Robert?s immense knowledge and expertise make him a go-to resource for all things related to food safety standards such as HACCP, FSSC 22000, IFS, and BRC.
What truly sets Robert apart from other professionals is his commitment to staying up-to-date with the latest developments in the industry. He is constantly researching new trends and techniques and finding ways to incorporate them into his existing advice and consulting services. In addition, he takes great care in providing personalized solutions according to each client?s unique needs and requirements. His ability to understand their particular context makes his solutions highly effective and efficient when it comes time to implement them into practice.
Above all else, Robert strives to help each organization reach its goals by providing the best quality advice based on years of experience in the industry. He works closely with clients throughout each step of the process ? from design to implementation ? ensuring that they get maximum value out of their investments at every turn. Whether you?re just starting out or have been dealing with food safety standards for a while now, Robert?s wealth of knowledge can be counted on to give you invaluable insight into achieving success.
?Are you interested in getting in touch with Robert?
We?d love to discuss how we can help. Please feel free to reach out via email at support@qse-academy.com und wir beantworten gerne alle Ihre Fragen. Bei Bedarf können Sie auch unseren 24/7-Chat-Support in Anspruch nehmen. Wir freuen uns auf die Zusammenarbeit mit Ihnen!
? Quick links
Über uns: https://www.qse-academy.com/about-us
Kontaktieren Sie uns: https://www.qse-academy.com/contact-us
Youtube: https://www.youtube.com/channel/UC_KlYmnVuAFDrJzmGxdNp1g
Facebook: https://www.facebook.com/QSEAcademy
Buchen Sie ein kostenloses Beratungsgespräch: https://www.qse-academy.com/live-iso-consultation
Thank you for your interest in QSE Academy and its services! We look forward to hearing from you soon! Please don't hesitate to reach out if you have any other questions or inquiries ? we are here to help!